Muricidae – Rapaninae: Agnewia tritoniformis (Blainville, 1832) ('triton-like rock-shell')
Synonym(s): tritoniformis Blainville, 1832 typica Dunker, 1856 levidensis Kesteven, 1902 nautica Thornley, 1952.
Typical shell-length 20 mm. Lives intertidally amongst rocks and seaweed, especially in moderately exposed environments. Native. Occurs in southeastern Australia (NSW, TAS and VIC); also New Zealand. In Tasmanian waters, this species is widespread and common as a beached shell.
Classification
Class: Gastropoda
Subclass: Caenogastropoda – Sorbeoconcha
Order: Hypsogastropoda – Neogastropoda
Superfamily: Muricoidea
Family: Muricidae
Subfamily: Rapaninae
Genus: Agnewia tritoniformis
A-L Localities for Agnewia tritoniformis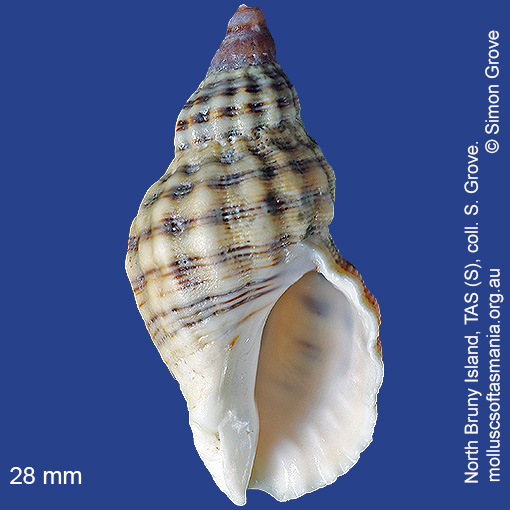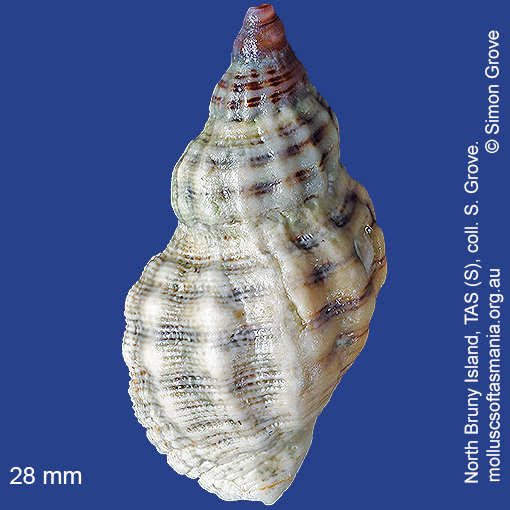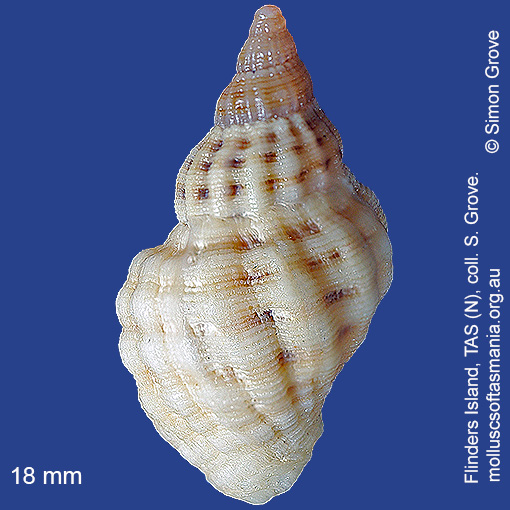 M-Z Localities for Agnewia tritoniformis