Columbellidae – Atiliinae: Anachis atkinsoni (Tenison-Woods, 1876) ('Atkinson's dove-shell')
Synonym(s): atkinsoni Tenison-Woods, 1876.
Typical shell-length 3.0 mm. Shell may be smooth or with prominent ribs. Lives subtidally amongst rocks and seaweed. Native. Endemic to southeastern and southwestern Australia (QLD, NSW, TAS, VIC, SA and WA). In Tasmanian waters, this is a widespread and often abundant species.
Classification
Class: Gastropoda
Subclass: Caenogastropoda – Sorbeoconcha
Order: Hypsogastropoda – Neogastropoda
Superfamily: Buccinoidea
Family: Columbellidae
Subfamily: Atiliinae
Genus: Anachis
A-L Localities for Anachis atkinsoni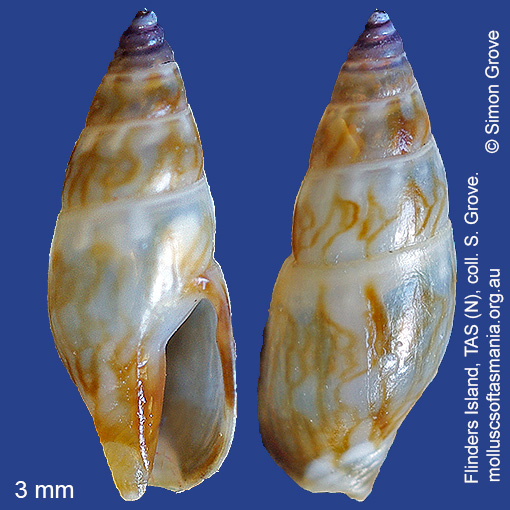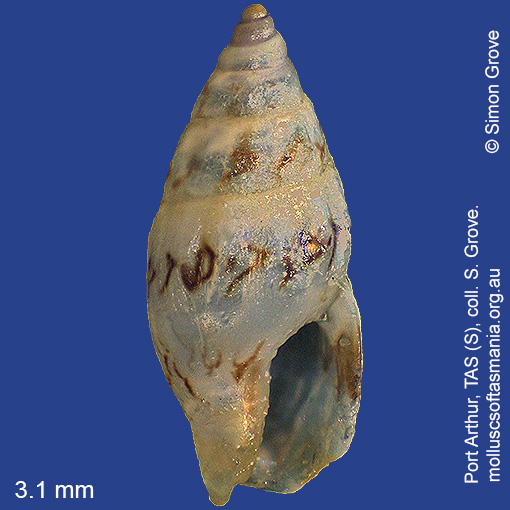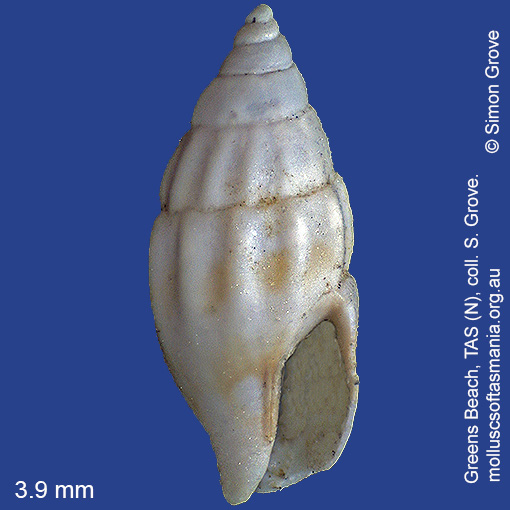 M-Z Localities for Anachis atkinsoni