Ranellidae – Ranellinae: Argobuccinum pustulosum (Lightfoot, 1786) ('flag triton')
Synonym(s): pustulosum Lightfoot, 1786 tumidum Dunker, 1862.
Typical shell-length 80 mm. Periostracum often persists. Lives subtidally and offshore amongst rocks and seaweed, especially in exposed environments. Native. Occurs in southeastern Australia (NSW, TAS, VIC and SA); also New Zealand, South Africa and southern South America. In Tasmanian waters, this is a widespread species, but commoner as a beached shell in the S.
Classification
Class: Gastropoda
Subclass: Caenogastropoda – Sorbeoconcha
Order: Hypsogastropoda – Littorinimorpha
Superfamily: Tonnoidea
Family: Ranellidae
Subfamily: Ranellinae
Genus: Argobuccinum
A-L Localities for Argobuccinum pustulosum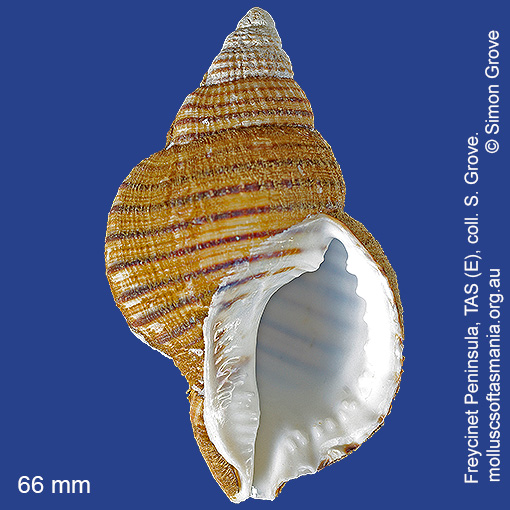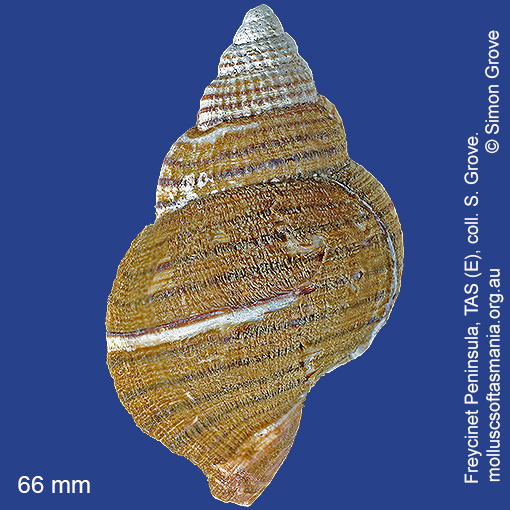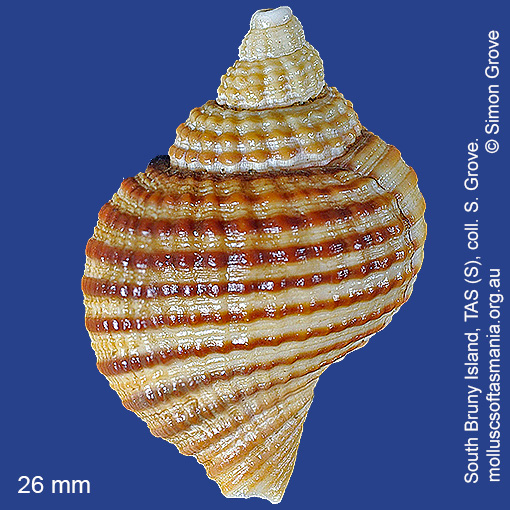 M-Z Localities for Argobuccinum pustulosum