Mesodesmatidae – Mesodesmatinae: Atactodea erycinaea (Lamarck, 1818) ('eryx wedge-shell')
Synonym(s): erycinaea Lamarck, 1819 diemenensis Quoy & Gaimard, 1835.
Typical shell-length 30 mm. Dark periostracum is persistent but can be worn off beached shells. Lives intertidally and subtidally in sand and mud, especially on sheltered shores. Native. Endemic to southeastern Australia (TAS and VIC). In Tasmanian waters, this is a widespread and locally abundant species, especially towards the S.
Classification
Class: Bivalvia
Subclass: Heterodonta
Order: Veneroida
Superfamily: Mactroidea
Family: Mesodesmatidae
Subfamily: Mesodesmatinae
Genus: Atactodea
A-L Localities for Atactodea erycinaea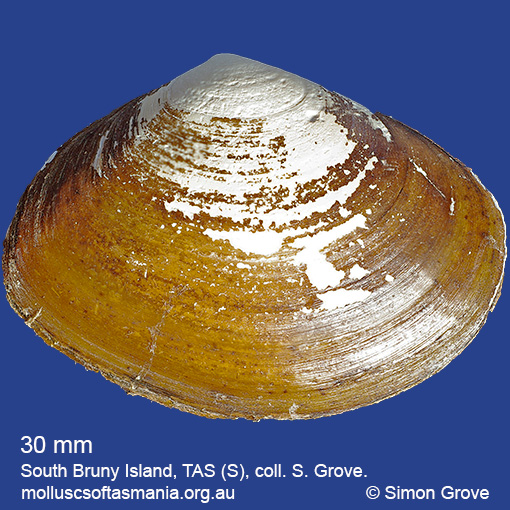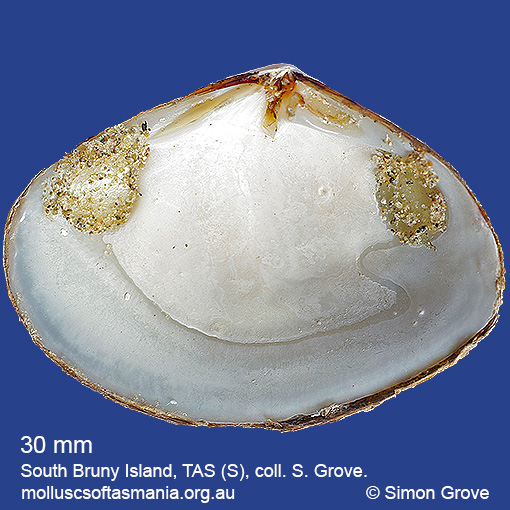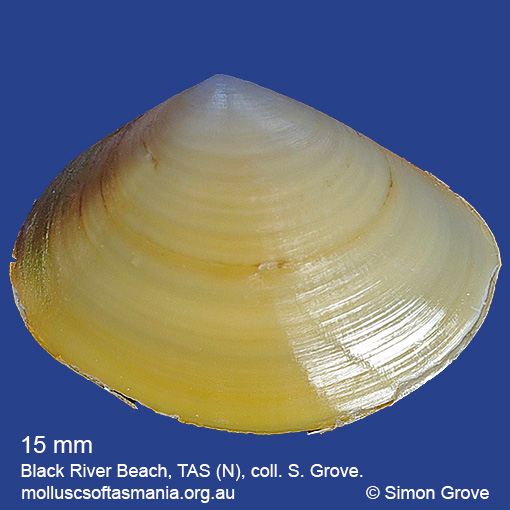 M-Z Localities for Atactodea erycinaea