Trochidae – Monodontinae: Austrocochlea brevis Parsons & Ward, 1994 ('short top-shell')
Synonym(s): brevis Parsons & Ward, 1994 constrictus Quoy & Gaimard, 1834 (in part) taeniata Tenison-Woods, 1877 (in part) obtusa May, 1923 (in part).
Typical shell-length 25 mm. Dark stripes on the body-whorl are sometimes intermittent, tend to be broader than the paler interstices, and are often near-vertical. However, some forms are difficult to distinguish from A. porcata, especially those from the N. Lives intertidally on mud and among rocks, especially on sheltered shores. Native. Endemic to southeastern Australia (TAS only). In Tasmanian waters, this is a widespread speciesin the E and N; most common in the SE, where the shells tend to be smaller.
Classification
Class: Gastropoda
Subclass: Vetigastropoda
Order: Vetigastropoda
Superfamily: Trochoidea
Family: Trochidae
Subfamily: Monodontinae
Genus: Austrocochlea
A-L Localities for Austrocochlea brevis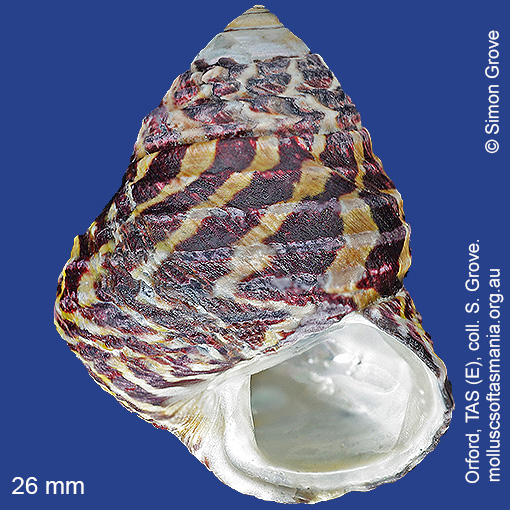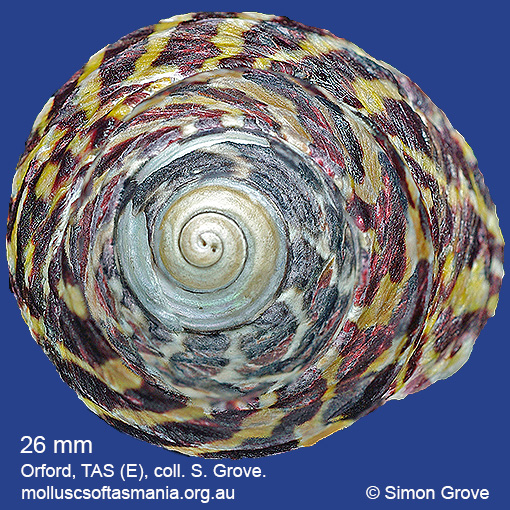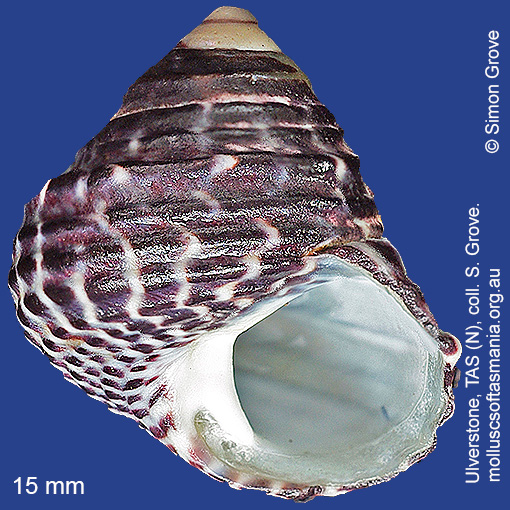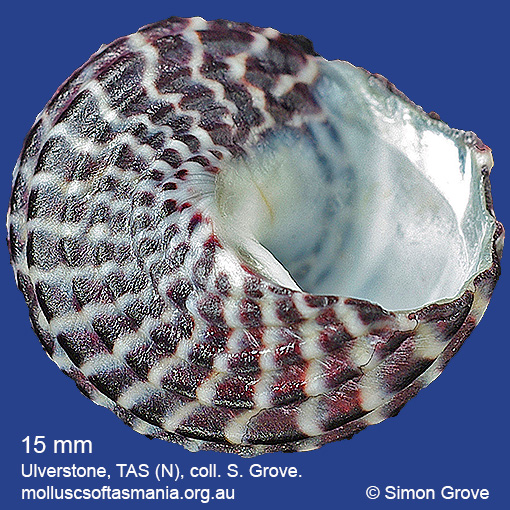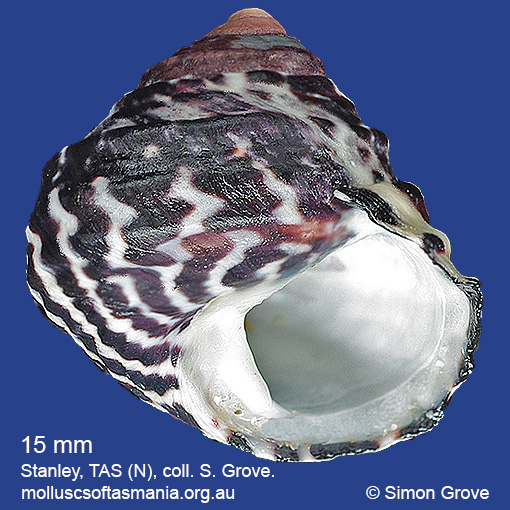 M-Z Localities for Austrocochlea brevis