Trochidae – Monodontinae: Austrocochlea constricta (Lamarck, 1822) ('ribbed top-shell')
Synonym(s): constricta Lamarck, 1822 trochlea Wood, 1828 zebra Menke, 1829 torri Cotton & Godfrey, 1934 obtusa Guiler, 1951 (non Dillwyn) (in part).
Typical shell-length 25 mm. Colour-patterning almost invariant. Lives intertidally on mud and among rocks, especially on sheltered shores. Native. Endemic to southeastern and southwestern Australia (NSW, TAS, VIC, SA and WA). In Tasmanian waters, this is a widespread and often abundant species.
Classification
Class: Gastropoda
Subclass: Vetigastropoda
Order: Vetigastropoda
Superfamily: Trochoidea
Family: Trochidae
Subfamily: Monodontinae
Genus: Austrocochlea
A-L Localities for Austrocochlea constricta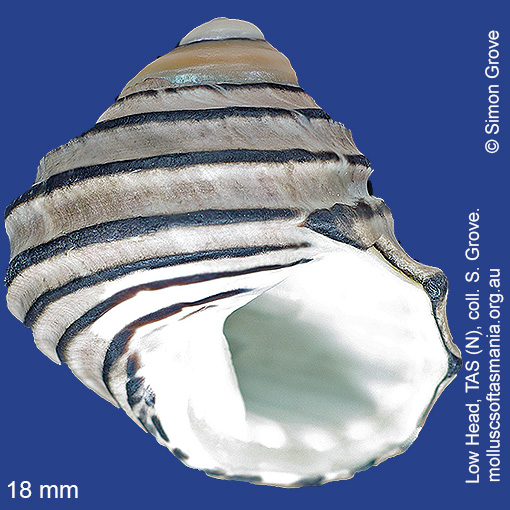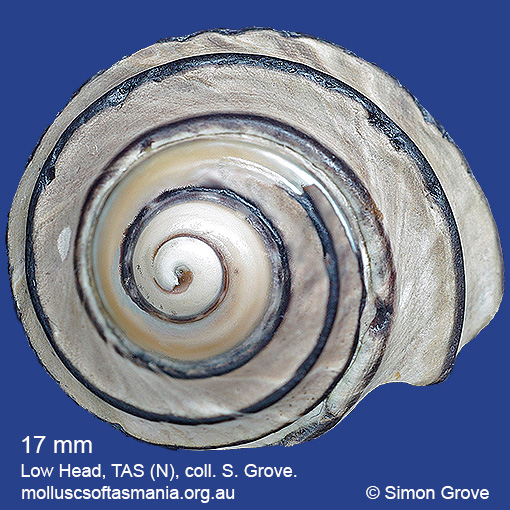 M-Z Localities for Austrocochlea constricta