Littorinidae – Littorininae: Austrolittorina unifasciata (Gray, 1826) ('banded australwink')
Synonym(s): unifasciata Gray, 1826 diemenensis Quoy & Gaimard, 1833 acuta Menke, 1843 mauritiana Philippi, 1847 crassior Philippi, 1847.
Typical shell-length 15 mm. Most individuals are much smaller than the maximum size for this species. Lives high on the shore on rocks. Native. Endemic to southeastern and southwestern Australia (QLD, NSW, TAS, VIC, SA and WA). In Tasmanian waters, this is a widespread and often abundant species.
Classification
Class: Gastropoda
Subclass: Caenogastropoda – Sorbeoconcha
Order: Hypsogastropoda – Littorinimorpha
Superfamily: Littorinoidea
Family: Littorinidae
Subfamily: Littorininae
Genus: Austrolittorina
A-L Localities for Austrolittorina unifasciata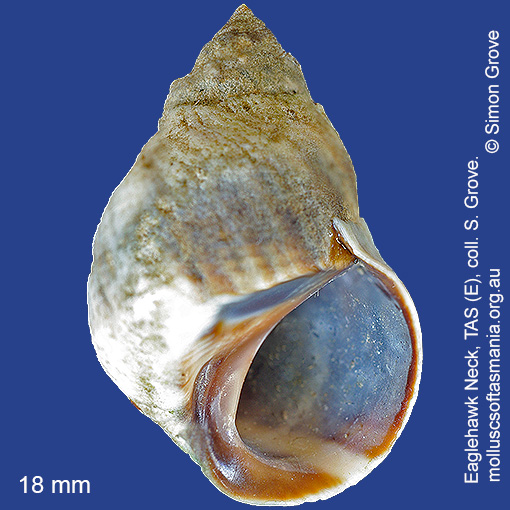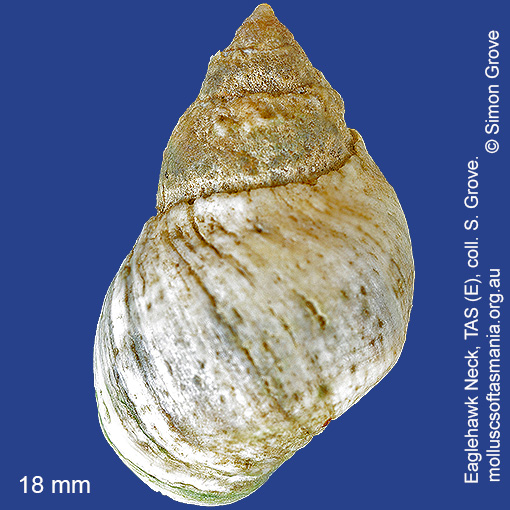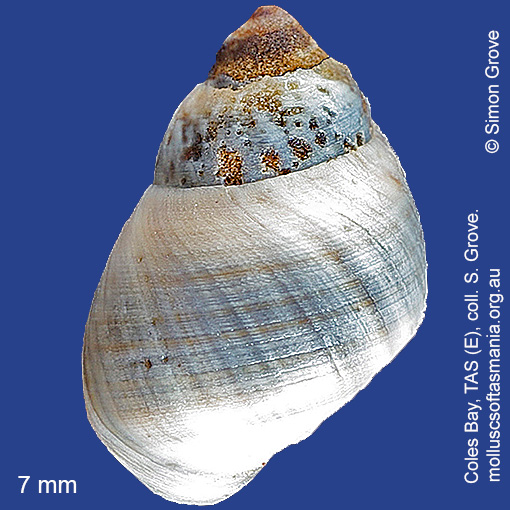 M-Z Localities for Austrolittorina unifasciata