Trochidae – Umboniinae: Bankivia fasciata (Menke, 1830) ('banded kelp-shell')
Synonym(s): fasciata Menke, 1830.
Typical shell-length 20 mm. Shells come in a wide range of basal colours and overlaid patterns. Lives subtidally in sand, especially in moderately exposed environments. Native. Endemic to southeastern Australia (NSW, TAS, VIC and SA). In Tasmanian waters, this is a widespread and locally abundant species.
Classification
Class: Gastropoda
Subclass: Vetigastropoda
Order: Vetigastropoda
Superfamily: Trochoidea
Family: Trochidae
Subfamily: Umboniinae
Genus: Bankivia
A-L Localities for Bankivia fasciata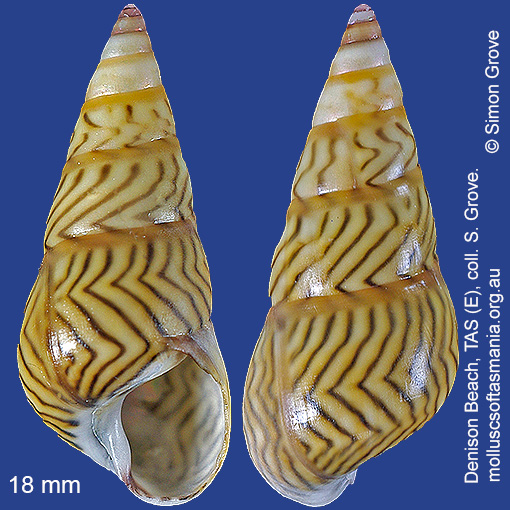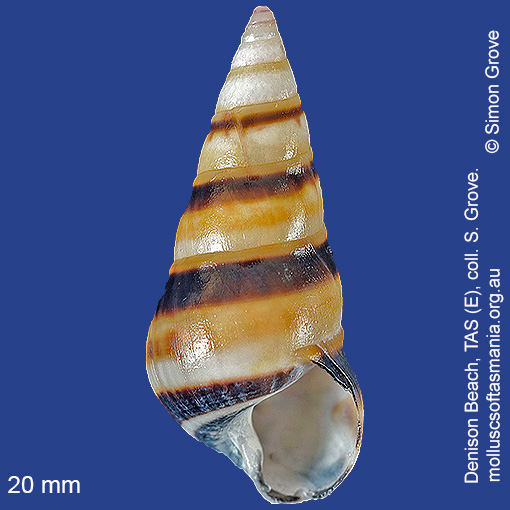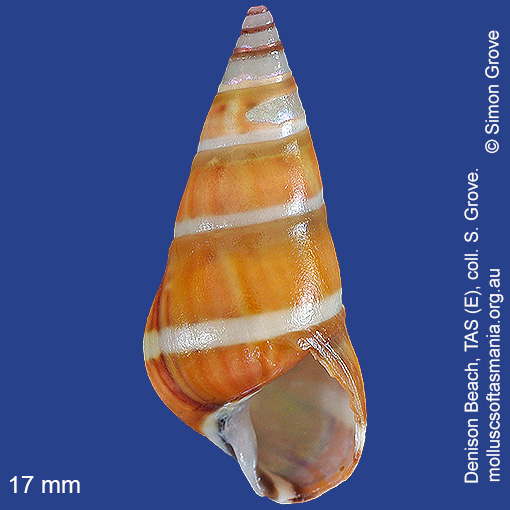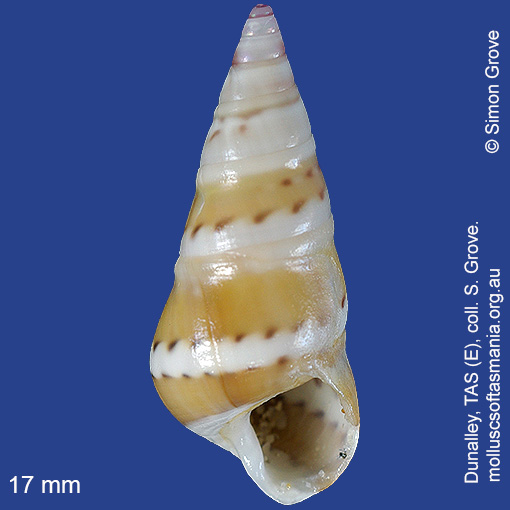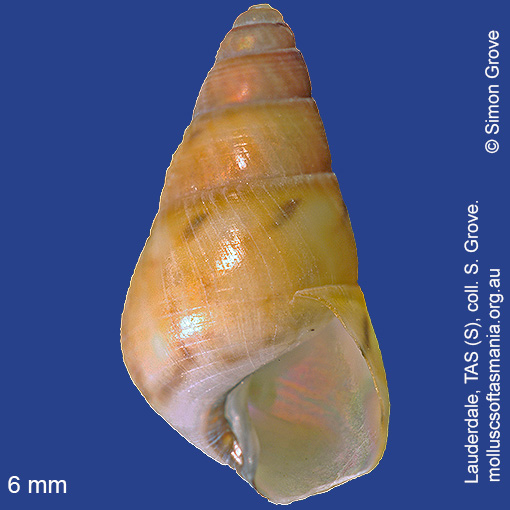 M-Z Localities for Bankivia fasciata