Muricidae – Haustrinae: Bedeva vinosa (Lamarck, 1822) ('purple-mouthed rock-shell')
Synonym(s): vinosa Lamarck, 1822 adelaidae A. Adams & Angas, 1863 adelaidensis Crosse & Fischer, 1865 littorinoides Tenison-Woods, 1876 propinqua Tenison-Woods, 1877 albolirata Tenison-Woods, 1879 aurea Hedley, 1914.
Typical shell-length 20 mm. Shell shape varies geographically and with shore exposure. Lives intertidally on rocks. Native. Endemic to southeastern and southwestern Australia (NSW, TAS, VIC, SA and WA). In Tasmanian waters, this species is widespread and common as a beached shell.
Classification
Class: Gastropoda
Subclass: Caenogastropoda – Sorbeoconcha
Order: Hypsogastropoda – Neogastropoda
Superfamily: Muricoidea
Family: Muricidae
Subfamily: Haustrinae
Genus: Bedeva
A-L Localities for Bedeva vinosa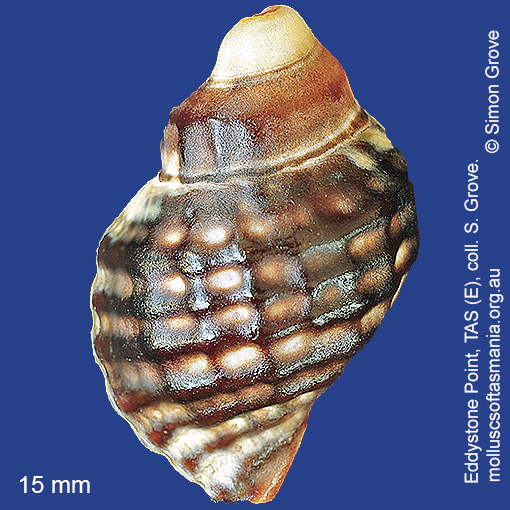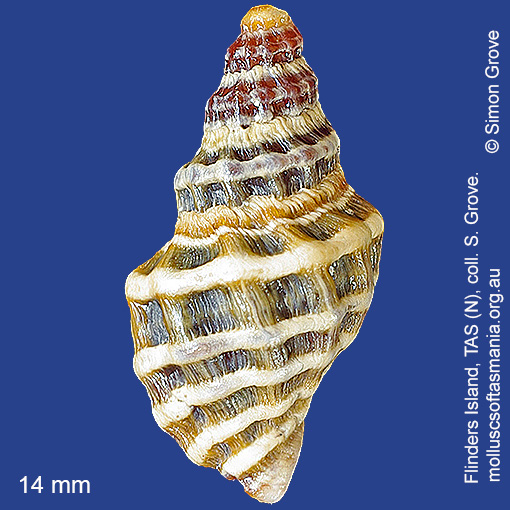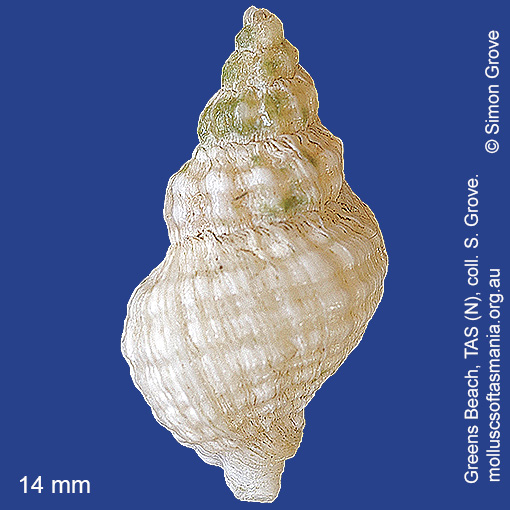 M-Z Localities for Bedeva vinosa