Turbinidae: Bellastraea aurea (Jonas, 1844) ('golden star-shell')
Synonym(s): aurea Jonas, 1844 granulata Swainson, 1855 ornata Tenison-Woods, 1876 tasmanica Tenison-Woods, 1877.
Typical shell-length 20 mm. Shell may be green, golden, orange or cream. Lives subtidally amongst seaweed and seagrass, especially in sheltered environments. Native. Endemic to southeastern and southwestern Australia (TAS, VIC, SA and WA). In Tasmanian waters, this is a widespread and often common species.
Classification
Class: Gastropoda
Subclass: Vetigastropoda
Order: Vetigastropoda
Superfamily: Trochoidea
Family: Turbinidae
Subfamily: Turbininae
Genus: Bellastraea
A-L Localities for Bellastraea aurea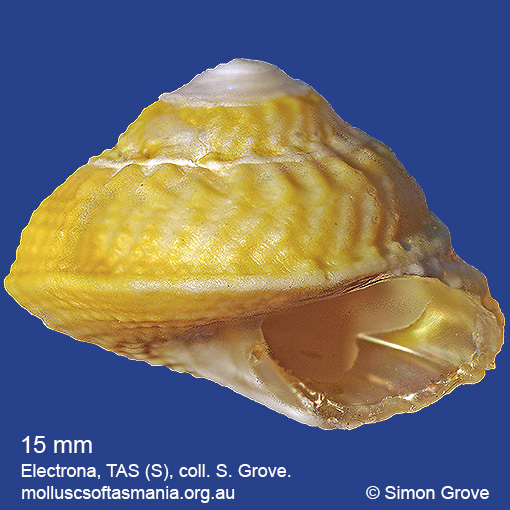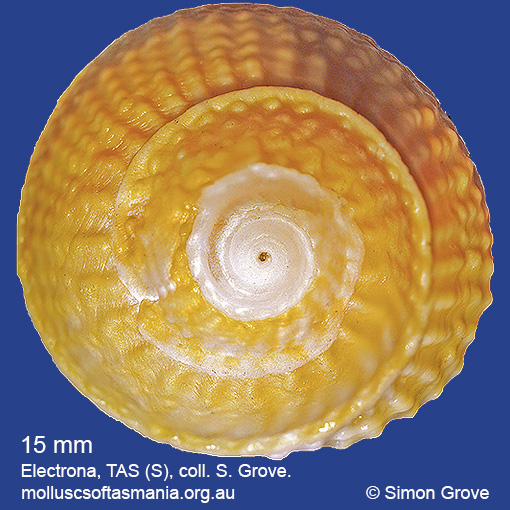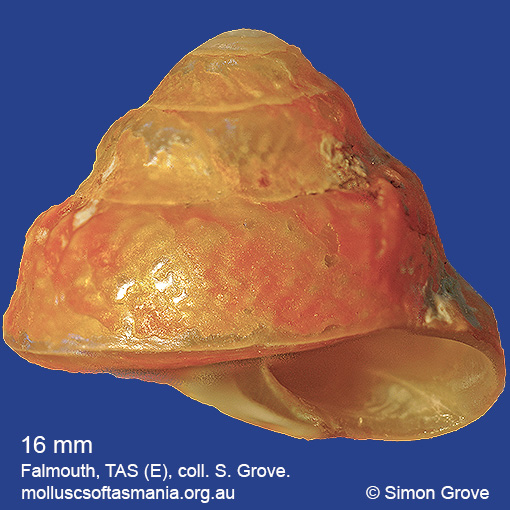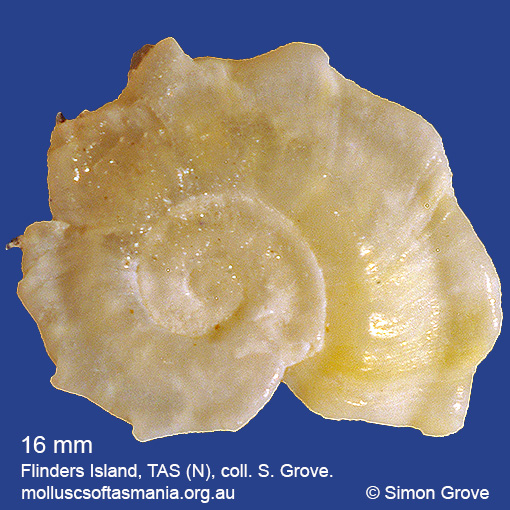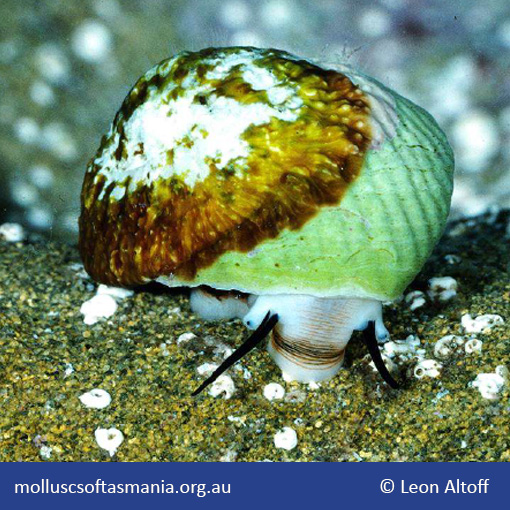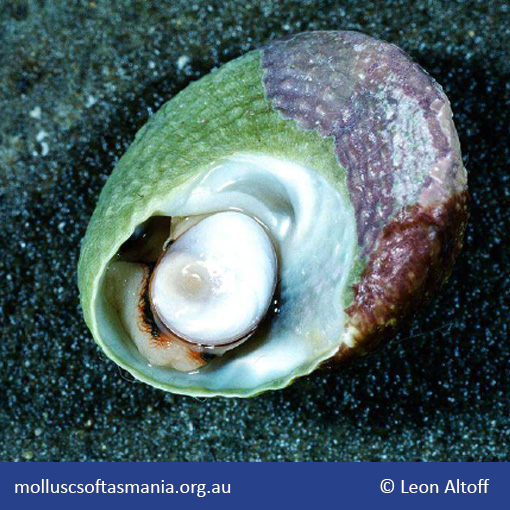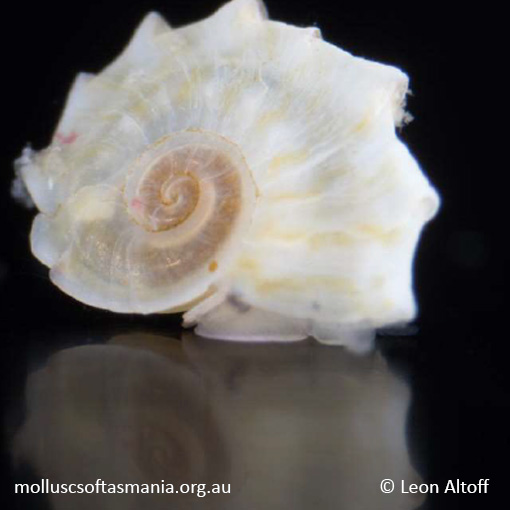 M-Z Localities for Bellastraea aurea