Littorinidae – Lacuninae: Bembicium auratum (Quoy & Gaimard, 1834) ('estuarine conniwink')
Synonym(s): auratum Quoy & Gaimard, 1834 imbricata Gray, 1839 cicatricosus Philippi, 1843 kielmanseggi Zelebor in Dunker & Zelebor, 1866 nodulosum Musgrave, 1929.
Typical shell-length 20 mm. Lacks prominent bands of colour. Interior of aperture pale. Lives intertidally on various substrates, even mud, especially on sheltered shores. Native. Endemic to southeastern and southwestern Australia (QLD, NSW, TAS, VIC, SA and WA). In Tasmanian waters, this is a widespread and common species.
Classification
Class: Gastropoda
Subclass: Caenogastropoda – Sorbeoconcha
Order: Hypsogastropoda – Littorinimorpha
Superfamily: Littorinoidea
Family: Littorinidae
Subfamily: Lacuninae
Genus: Bembicium
A-L Localities for Bembicium auratum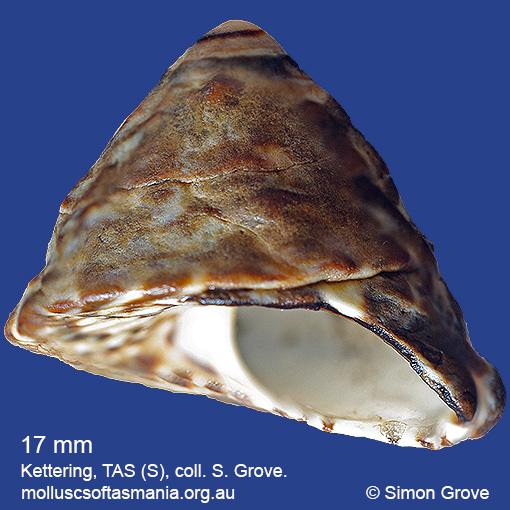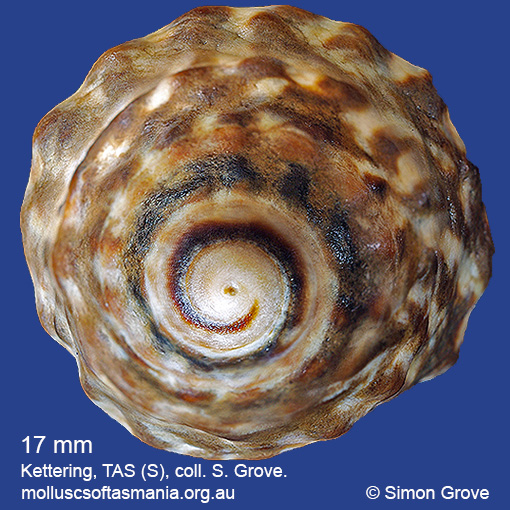 M-Z Localities for Bembicium auratum