Littorinidae – Lacuninae: Bembicium melanostoma (Gmelin, 1791) ('black-mouth conniwink')
Synonym(s): melanostoma Gmelin, 1791 luteus Quoy & Gaimard, 1834 lividum Philippi, 1846 squamiferus Gould, 1852.
Typical shell-length 15 mm. Often bears broad oblique dark blotches but these never form continuous narrow stripes. Interior of aperture dark; an orange area frequently marks its entrance. Lives intertidally amongst rocks and seaweed, especially in moderately sheltered environments. Native. Endemic to southeastern Australia (TAS and VIC). In Tasmanian waters, this is a widespread and common species.
Classification
Class: Gastropoda
Subclass: Caenogastropoda – Sorbeoconcha
Order: Hypsogastropoda – Littorinimorpha
Superfamily: Littorinoidea
Family: Littorinidae
Subfamily: Lacuninae
Genus: Bembicium
A-L Localities for Bembicium melanostoma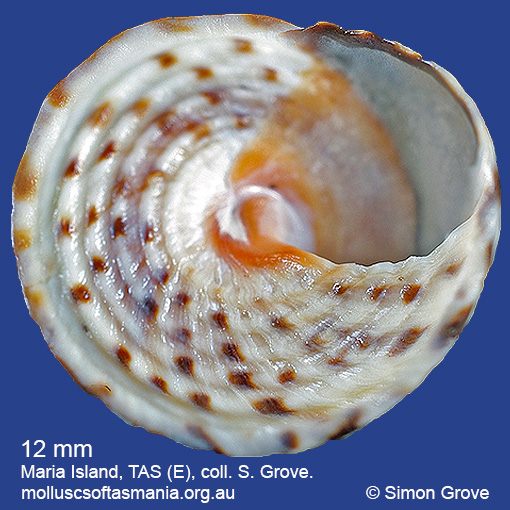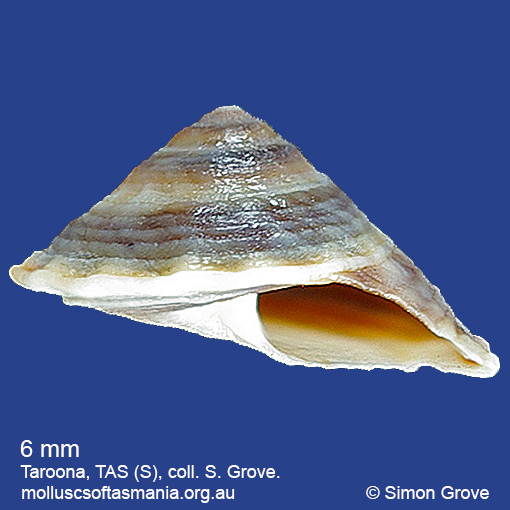 M-Z Localities for Bembicium melanostoma