Littorinidae – Lacuninae: Bembicium nanum (Lamarck, 1822) ('striped conniwink')
Synonym(s): nanum Lamarck, 1822 acuminatus Wood, 1828 planus Quoy & Gaimard, 1834 australis Gray, 1839 pictum Philippi, 1846 crassa Dunker, 1861.
Typical shell-length 15 mm. Always bears narrow, oblique, dark stripes. Apex of shell often worn. Lives intertidally amongst rocks and seaweed, especially on more exposed shores. Native. Endemic to southern and eastern Australia (QLD, NSW, TAS, VIC and SA). In Tasmanian waters, this is a widespread and common species.
Classification
Class: Gastropoda
Subclass: Caenogastropoda – Sorbeoconcha
Order: Hypsogastropoda – Littorinimorpha
Superfamily: Littorinoidea
Family: Littorinidae
Subfamily: Lacuninae
Genus: Bembicium
A-L Localities for Bembicium nanum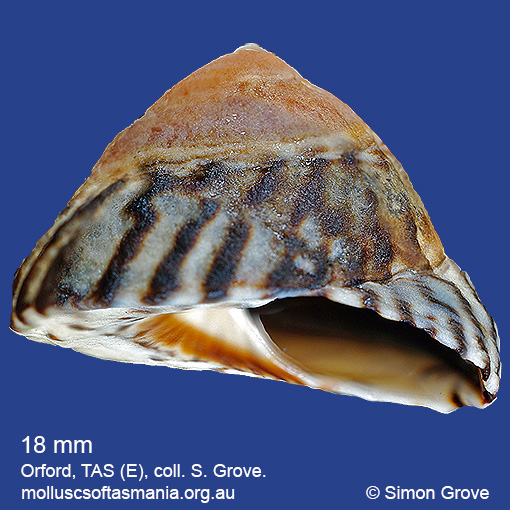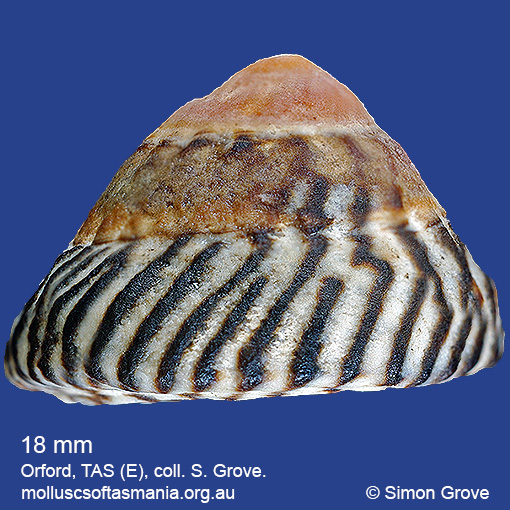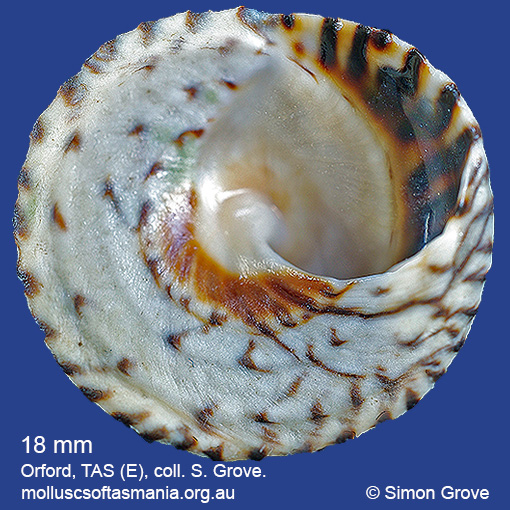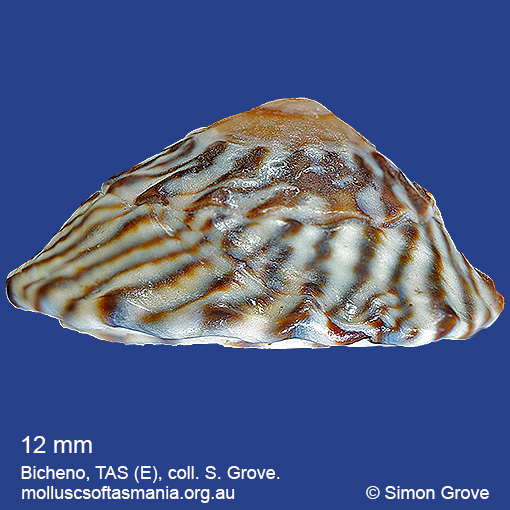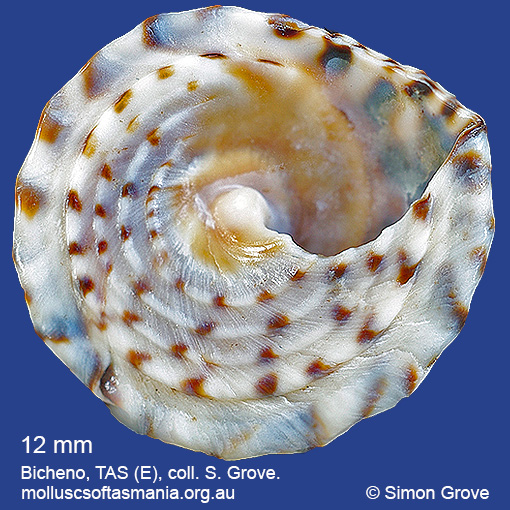 M-Z Localities for Bembicium nanum