Trochidae – Chrysostomatinae: Chlorodiloma adelaidae (Philippi, 1849) ('Adelaide top-shell')
Synonym(s): adelaidae Philippi, 1849.
Typical shell-length 20 mm. Patterning varies, but grey checking on a pale background is characteristic. Lives intertidally amongst rocks and seaweed. Native. Endemic to southeastern Australia (TAS, VIC and SA). In Tasmanian waters, this is a common species in the N; much less so to the S.
Classification
Class: Gastropoda
Subclass: Vetigastropoda
Order: Vetigastropoda
Superfamily: Trochoidea
Family: Trochidae
Subfamily: Chrysostomatinae
Genus: Chlorodiloma
A-L Localities for Chlorodiloma adelaidae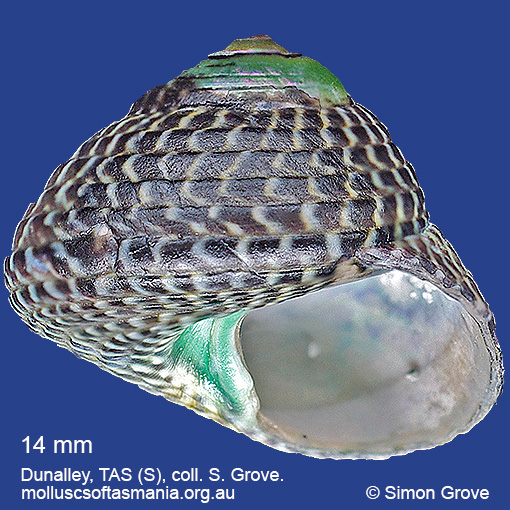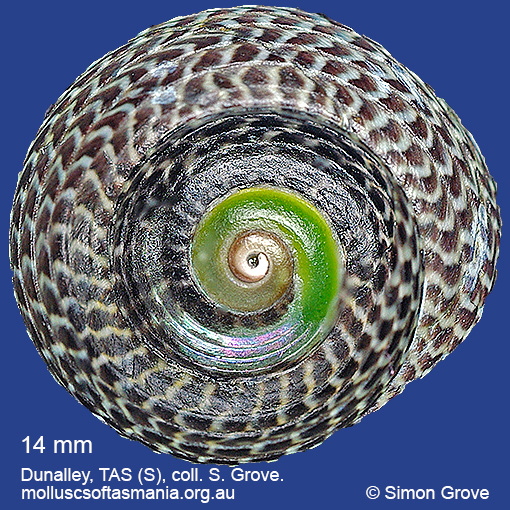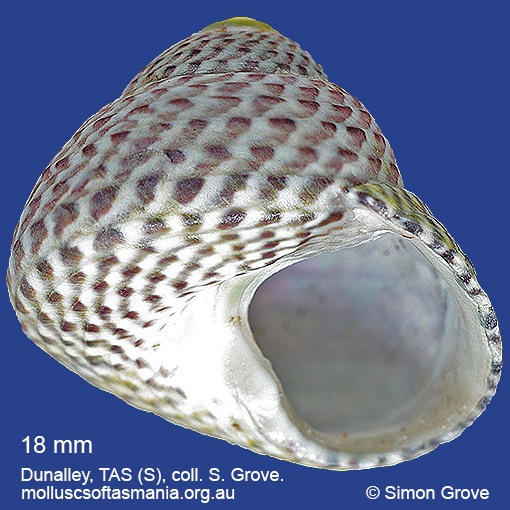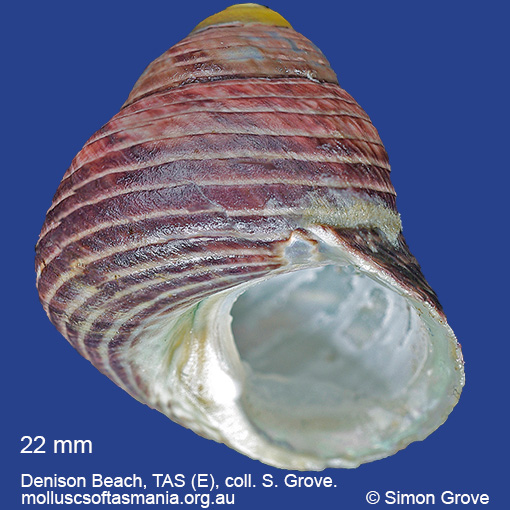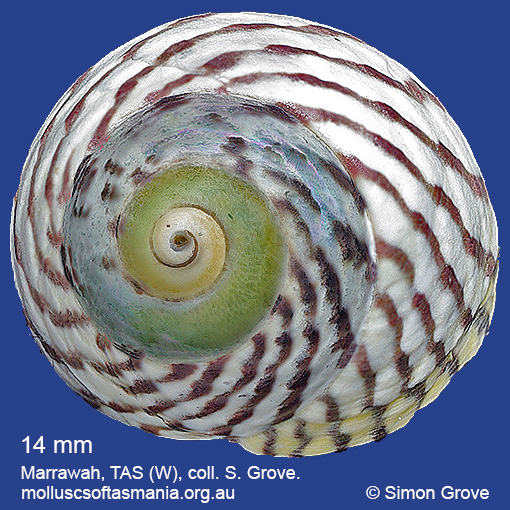 M-Z Localities for Chlorodiloma adelaidae