Trochidae – Trochinae: Clanculus plebejus (Philippi, 1851) ('people's top-shell')
Synonym(s): plebejus Philippi, 1851 angeli Tenison-Woods, 1877 dominicana Tenison-Woods, 1877 multicarinata Tenison-Woods, 1877.
Typical shell-length 9.0 mm. Lives subtidally amongst rocks and seaweed,especially in moderately exposed environments. Native. Endemic to southeastern and southwestern Australia (NSW, TAS, VIC, SA and WA). In Tasmanian waters, this is a widespread and common species.
Classification
Class: Gastropoda
Subclass: Vetigastropoda
Order: Vetigastropoda
Superfamily: Trochoidea
Family: Trochidae
Subfamily: Trochinae
Genus: Clanculus
A-L Localities for Clanculus plebejus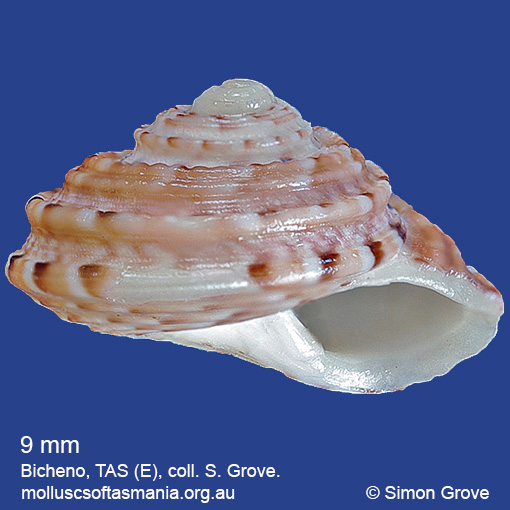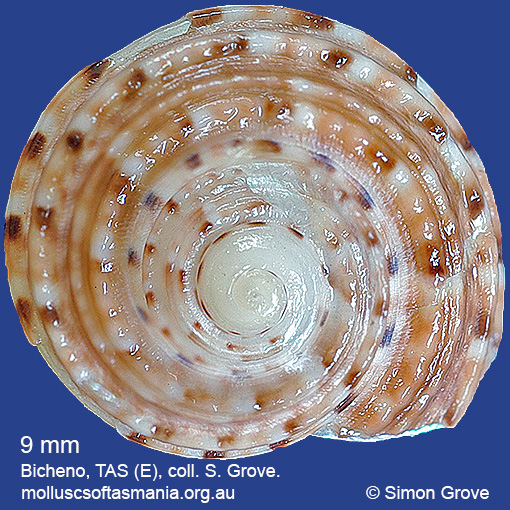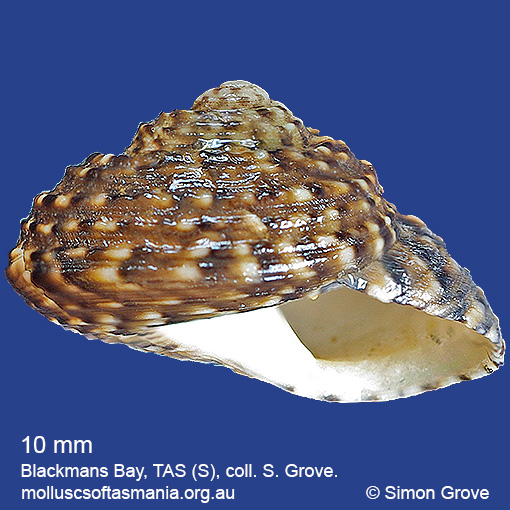 M-Z Localities for Clanculus plebejus