Trochidae – Trochinae: Clanculus undatus (Lamarck, 1816) ('wavy top-shell')
Synonym(s): undatus Lamarck, 1816 smithi Wood, 1828 occiduus Cotton & Godfrey, 1934.
Typical shell-length 35 mm. Lives subtidally amongst seaweed and seagrass, especially in exposed environments. Native. Endemic to southeastern and southwestern Australia (NSW, TAS, VIC, SA and WA). In Tasmanian waters, this is a widespread species but seldom common; beached shells are often broken.
Classification
Class: Gastropoda
Subclass: Vetigastropoda
Order: Vetigastropoda
Superfamily: Trochoidea
Family: Trochidae
Subfamily: Trochinae
Genus: Clanculus
A-L Localities for Clanculus undatus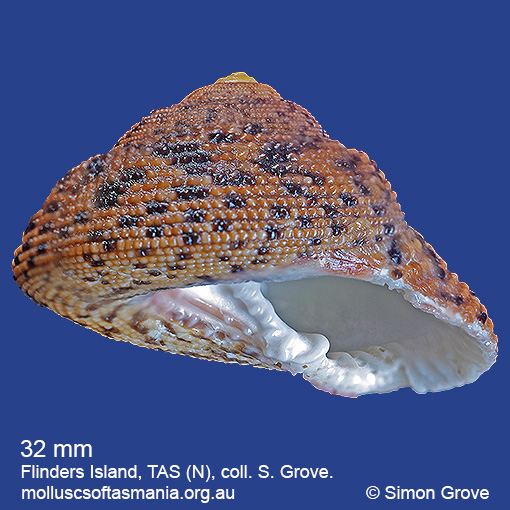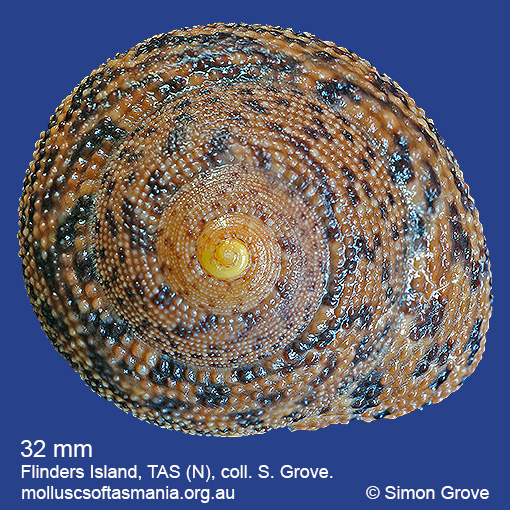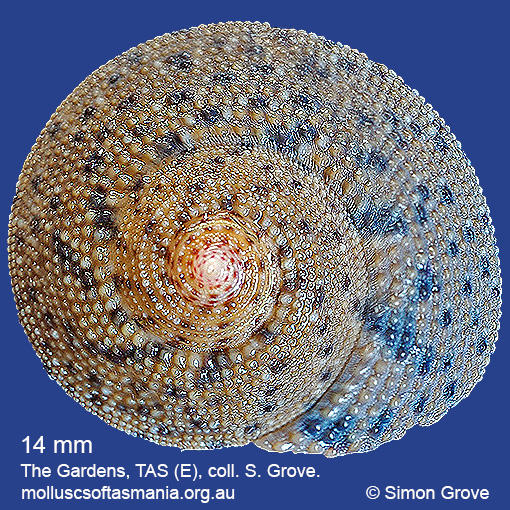 M-Z Localities for Clanculus undatus