Buccinidae – Buccininae: Cominella lineolata (Lamarck, 1809) ('lined whelk')
Synonym(s): lineolata Lamarck, 1809 pluriannulata Reeve, 1846 lacteum Reeve, 1847 lineare Reeve, 1847 tasmanica Tenison-Woods, 1876.
Typical shell-length 30 mm. Very variable in colouration: off-white to dark grey, with or without intermittent black spiral lines or spots. Also variable in shape: squat and smooth or tall-spired with nodulose shoulders. Lives intertidally and subtidally on rocks, sand and mud. Native. Endemic to southeastern and southwestern Australia (NSW, TAS, VIC, SA and WA). In Tasmanian waters, this is a widespread and often abundant species.
Classification
Class: Gastropoda
Subclass: Caenogastropoda – Sorbeoconcha
Order: Hypsogastropoda – Neogastropoda
Superfamily: Buccinoidea
Family: Buccinidae
Subfamily: Buccininae
Genus: Cominella
A-L Localities for Cominella lineolata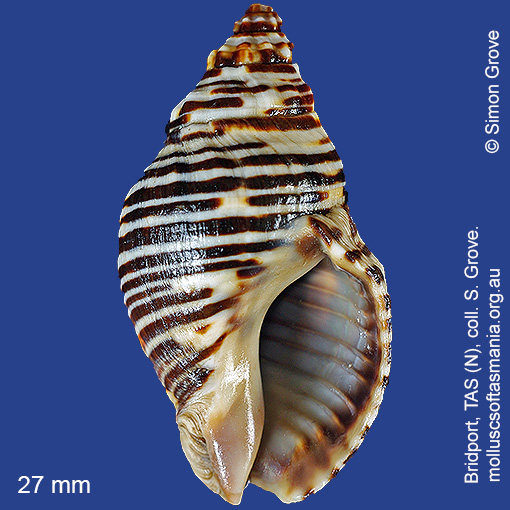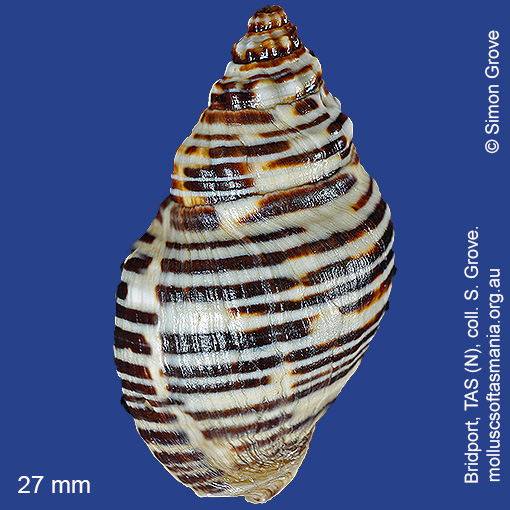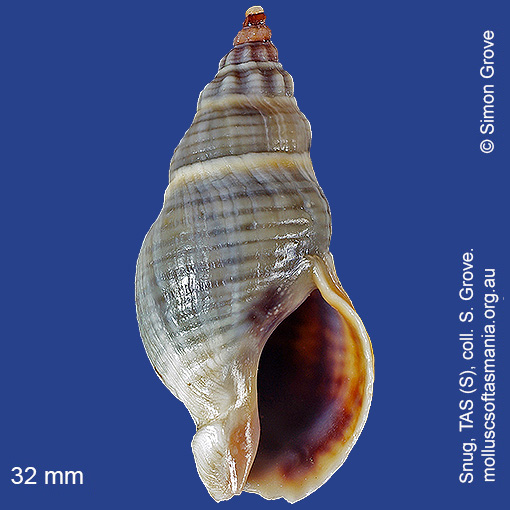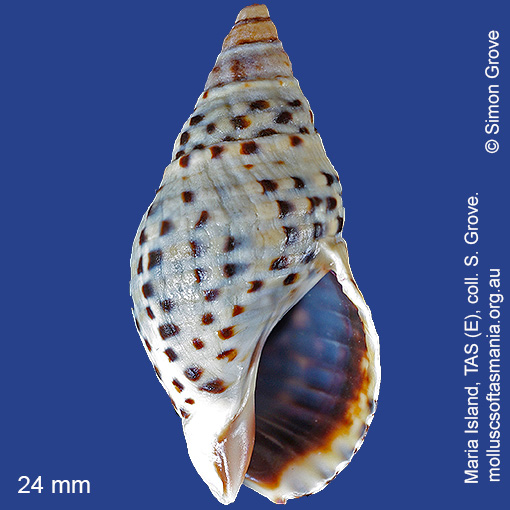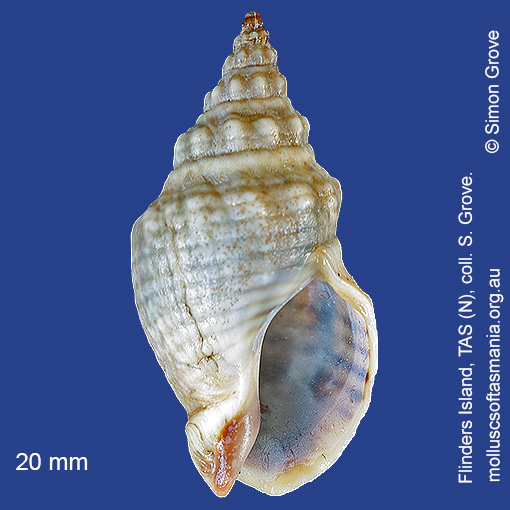 M-Z Localities for Cominella lineolata