Naticidae – Polinicinae: Conuber conicum (Lamarck, 1822) ('conical sand-snail')
Synonym(s): conicum Lamarck, 1822 pyramis Reeve, 1855 ustulata Sowerby, 1883.
Typical shell-length 40 mm. Degree of shell taper varies, but conicus profile characteristic. Lives subtidally in sand and mud, in sheltered to moderately exposed environments. Native. Occurs all around Australia (QLD, NSW, TAS, VIC, SA, WA and NT); not recorded elsewhere. In Tasmanian waters, this is a widespread and common species; gelaninous crescent-shaped egg-masses also commonly beached.
Classification
Class: Gastropoda
Subclass: Caenogastropoda – Sorbeoconcha
Order: Hypsogastropoda – Littorinimorpha
Superfamily: Naticoidea
Family: Naticidae
Subfamily: Polinicinae
Genus: Conuber
A-L Localities for Conuber conicum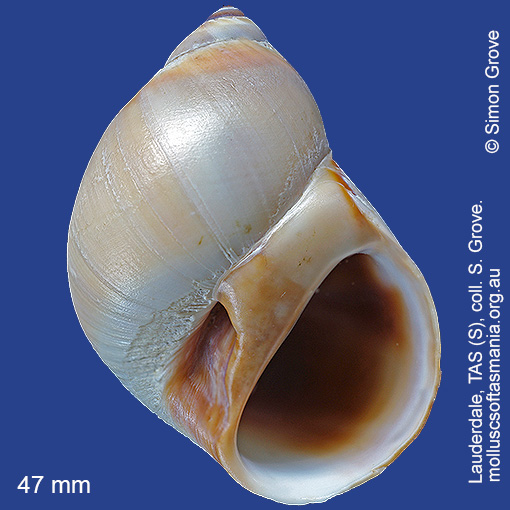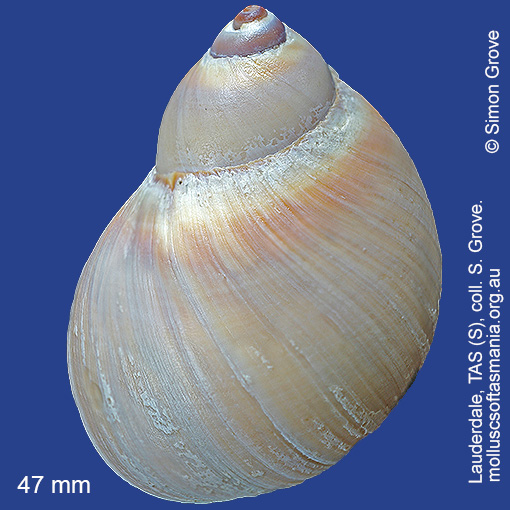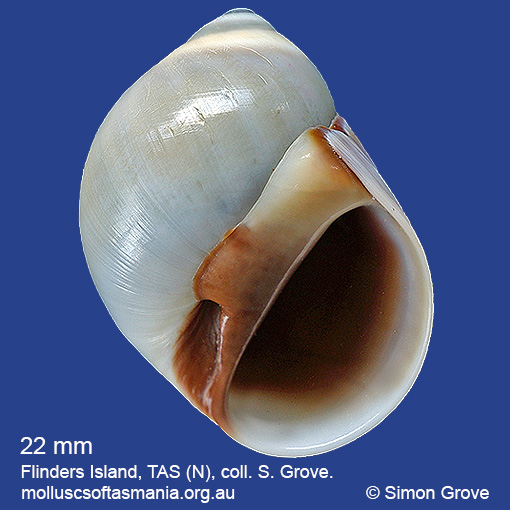 M-Z Localities for Conuber conicum