Conidae: Conus anemone Lamarck, 1810 ('anemone cone')
Synonym(s): clarus E. A. Smith, 1881 segravei Gatliff, 1891.
Synonym(s): anemone Lamarck, 1810 maculosus Sowerby, 1833 roseo-tinctus Sowerby, 1866 rossiteri Brazier, 1870 carmeli Tenison-Woods, 1877 remo Brazier, 1898 flindersi Brazier, 1898 peronianus Iredale, 1931 incinctus Fenaux, 1942 nitidissimus Fenaux, 1942 saundersi Cotton, 1945 singletoni Cotton, 1945.
Typical shell-length 60 mm. Animal venomous – handle with care. Lives intertidally and subtidally amongst rocks and seaweed. Native. Endemic to southeastern and southwestern Australia (NSW, TAS, VIC, SA and WA). In Tasmanian waters, this is a widespread species; common in the N; uncommon towards the S.
Classification
Class: Gastropoda
Subclass: Caenogastropoda – Sorbeoconcha
Order: Hypsogastropoda – Neogastropoda
Superfamily: Conoidea
Family: Conidae
Genus: Conus
A-L Localities for Conus anemone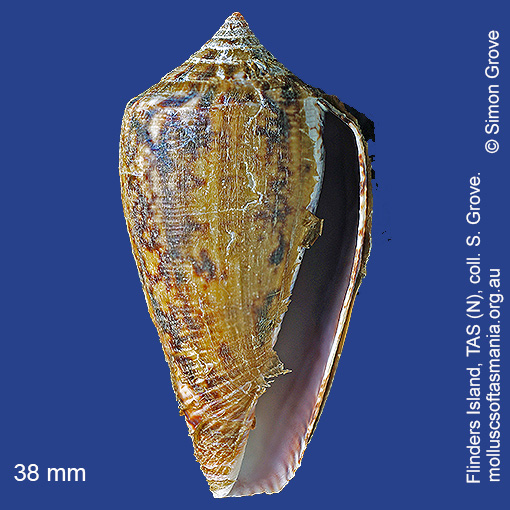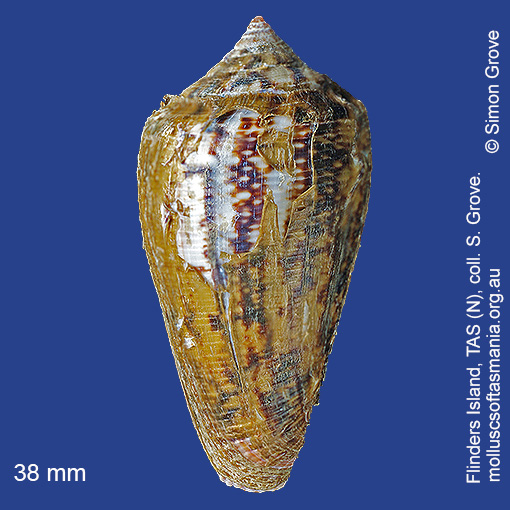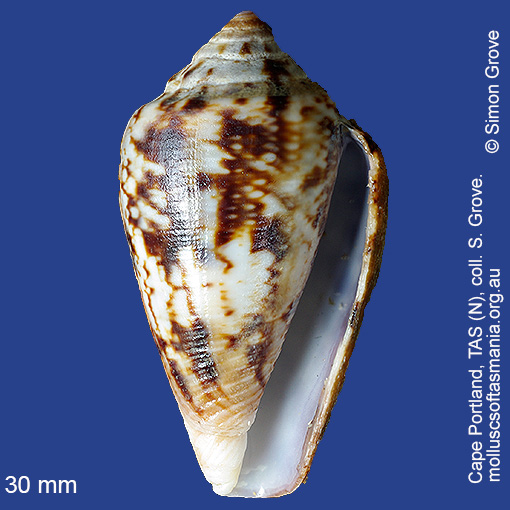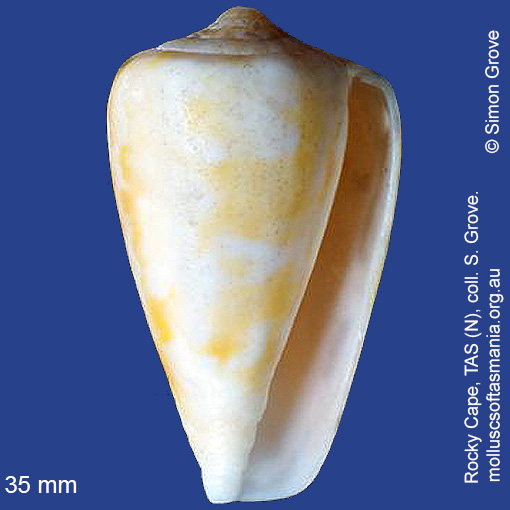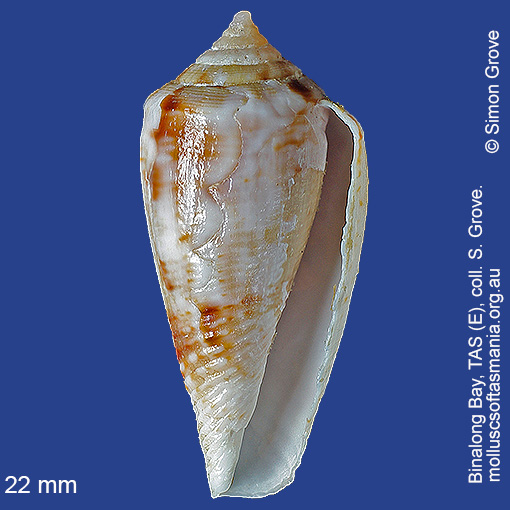 M-Z Localities for Conus anemone