Lucinidae – Codakiinae: Ctena tatei (Angas, 1879) ('Tate's lucine')
Synonym(s): tatei Angas, 1879.
Typical shell-length 10 mm. Shell not strongly inflated. Bears concentric ridges and radial striae. Lives intertidally and subtidally in crevices amongst rocks and seaweed. Native. Endemic to southeastern and southwestern Australia (TAS, VIC, SA and WA). In Tasmanian waters, this is a widespread species but seldom common.
Classification
Class: Bivalvia
Subclass: Heterodonta
Order: Veneroida
Superfamily: Lucinoidea
Family: Lucinidae
Subfamily: Codakiinae
Genus: Ctena
A-L Localities for Ctena tatei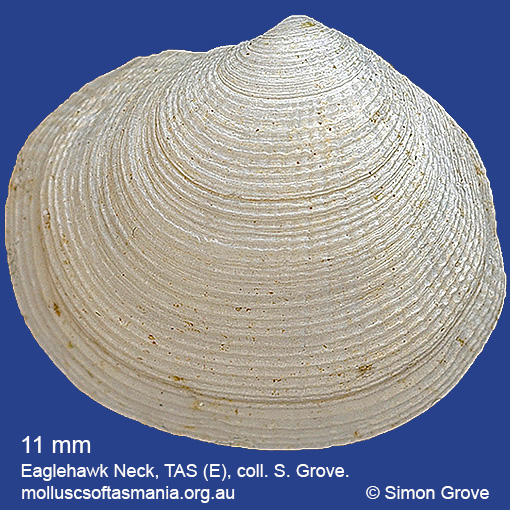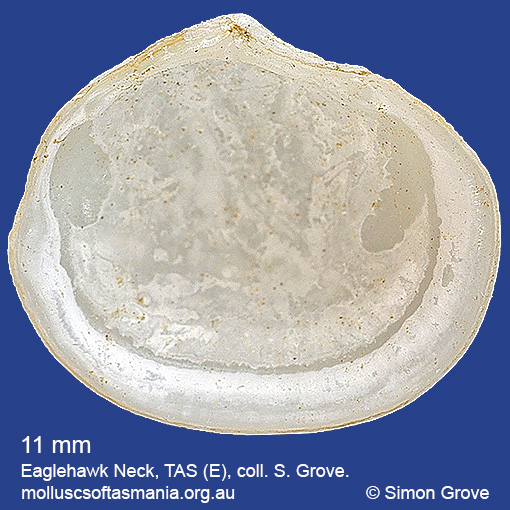 M-Z Localities for Ctena tatei