Muricidae – Rapaninae: Dicathais orbita (Gmelin, 1791) ('common cartrut-shell')
Synonym(s): orbita Gmelin, 1791 succincta Lamarck, 1816 textilosa Lamarck, 1816 scalaris Menke, 1829 aegrota Reeve, 1846 vector Thornley, 1952.
Typical shell-length 70 mm. Shell surface may be almost smooth, nodulose, or corrugated into alternating spiral grooves and ridges. Juvenile shells are often brown and thin-shelled, but adults are usually off-white and thick-shelled. Lives intertidally and subtidally amongst rocks and seaweed, especially in exposed environments. Native. Occurs in southeastern and southwestern Australia (QLD, NSW, TAS, VIC, SA and WA); also New Zealand. In Tasmanian waters, this is a widespread and common species.
Classification
Class: Gastropoda
Subclass: Caenogastropoda – Sorbeoconcha
Order: Hypsogastropoda – Neogastropoda
Superfamily: Muricoidea
Family: Muricidae
Subfamily: Rapaninae
Genus: Dicathais
A-L Localities for Dicathais orbita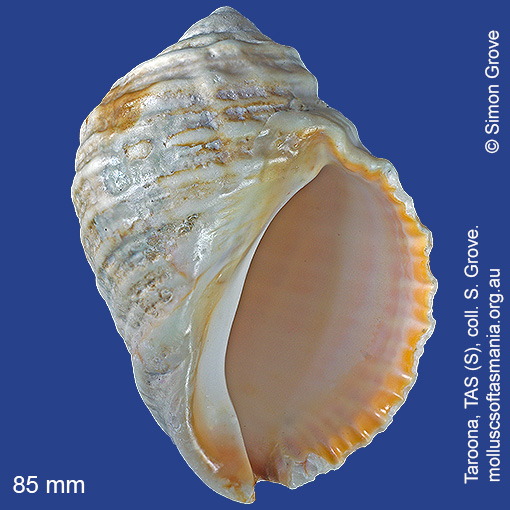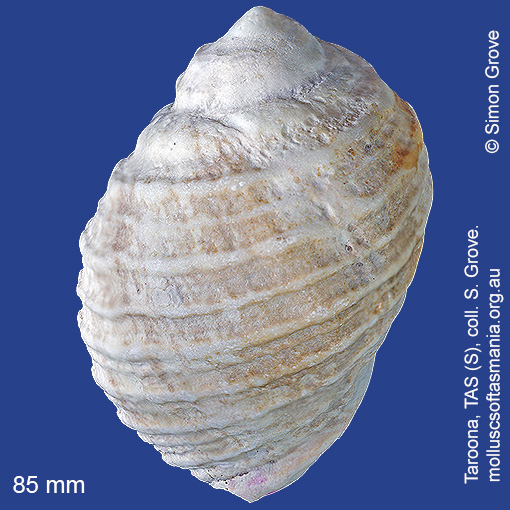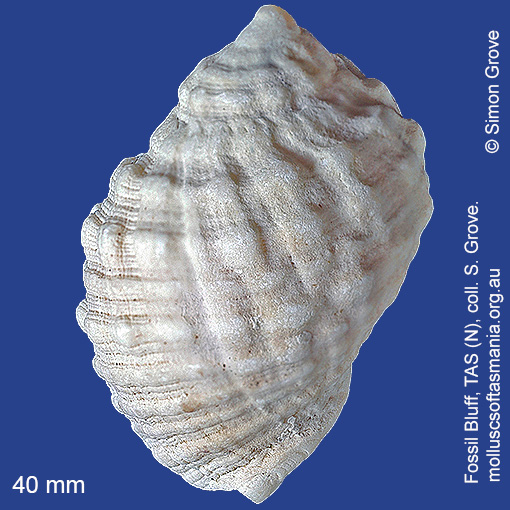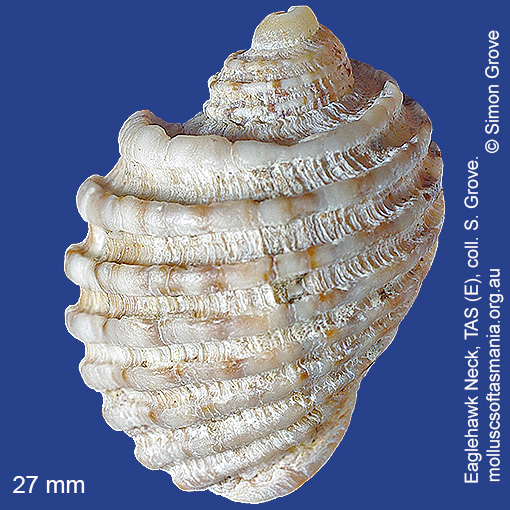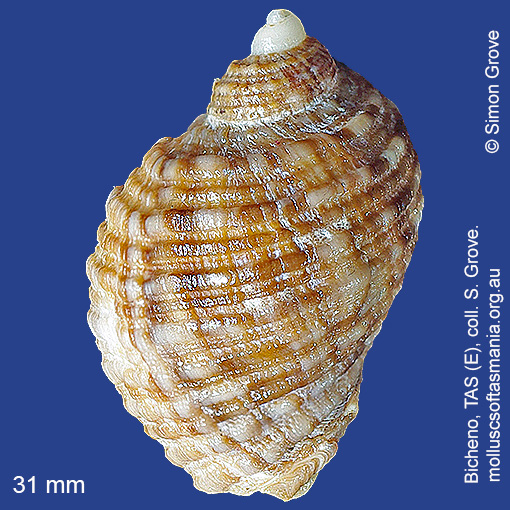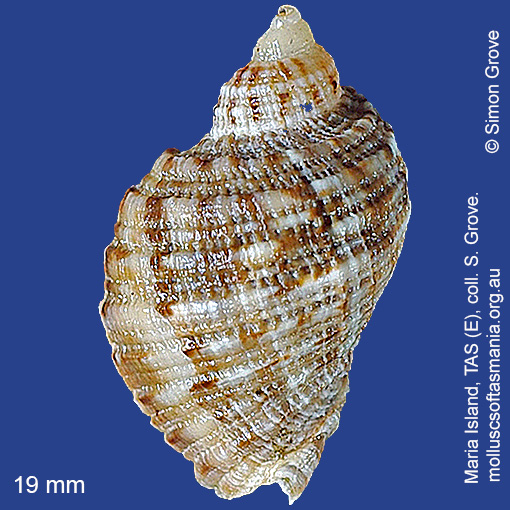 M-Z Localities for Dicathais orbita