Veneridae – Dosiniinae: Dosinia (Asa) caerulea (Reeve, 1850) ('blue-tinged dosinia')
Synonym(s): caerulea Reeve, 1850 sericea Reeve, 1850 coryne A. Adams, 1855 cydippe A. Adams, 1855 diana A. Adams & Angas, 1863.
Typical shell-length 70 mm. The largest Dosinia species in Tasmania. Shell surface bears fine concentric ridges of varying thickness. Lives subtidally in sand, especially in moderately sheltered environments. Native. Endemic to eastern Australia (QLD, NSW, TAS and VIC). In Tasmanian waters, this is a widespread and often common species.
Classification
Class: Bivalvia
Subclass: Heterodonta
Order: Veneroida
Superfamily: Veneroidea
Family: Veneridae
Subfamily: Dosiniinae
Genus: Dosinia
A-L Localities for Dosinia caerulea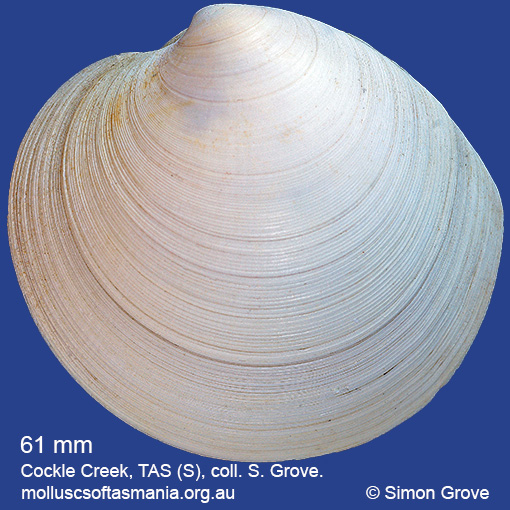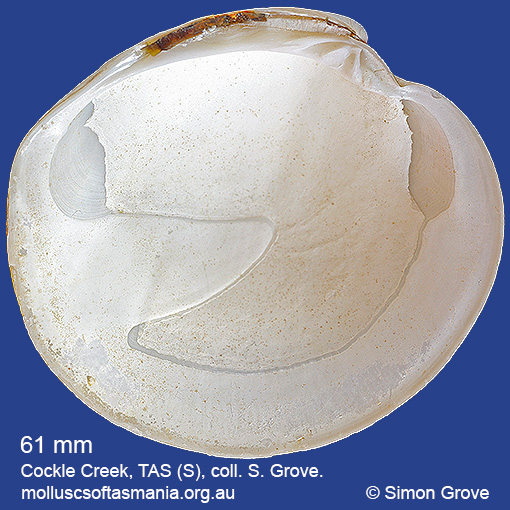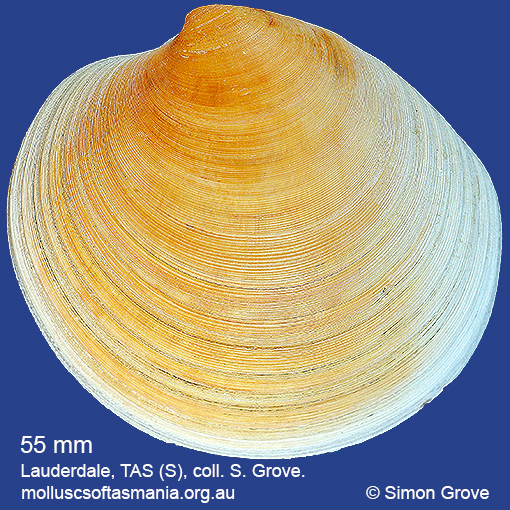 M-Z Localities for Dosinia caerulea