Pteriidae: Electroma papilionacea (Lamarck, 1819) ('common butterfly-shell')
Synonym(s): papilionacea Lamarck, 1819 virens Lamarck, 1819 georgiana Quoy & Gaimard, 1834 pulchella Reeve, 1857 punctulata Reeve, 1857 scalpta Reeve, 1857.
Typical shell-length 40 mm. Shell thin and fragile; colour varies from transparent through green and reddish-brown to black. Lives intertidally and subtidally amongst seaweed and seagrass in sheltered environments. Native. Endemic to southeastern and southwestern Australia (NSW, TAS, VIC, SA and WA). In Tasmanian waters, this is a widespread and common species. Sometimes beached in large numbers following storms.
Classification
Class: Bivalvia
Subclass: Pteriomorphia
Order: Pterioida
Superfamily: Pterioidea
Family: Pteriidae
Genus: Electroma
A-L Localities for Electroma papilionacea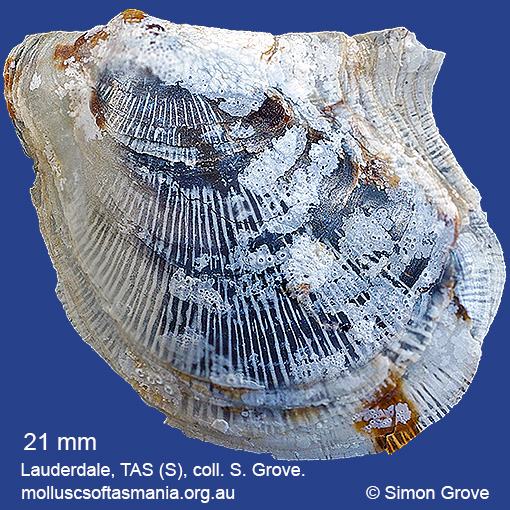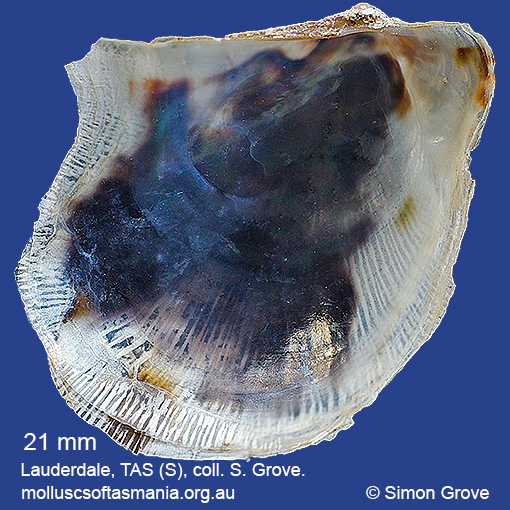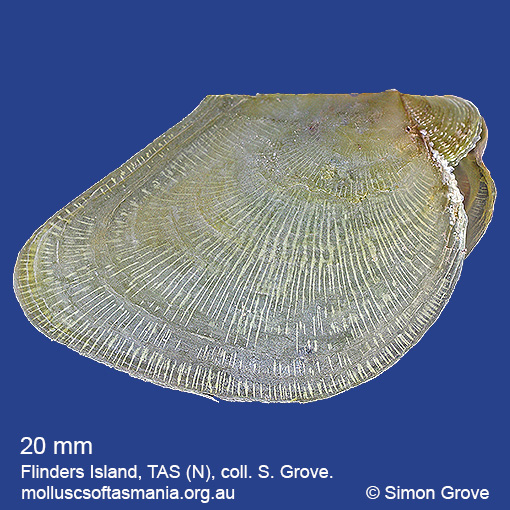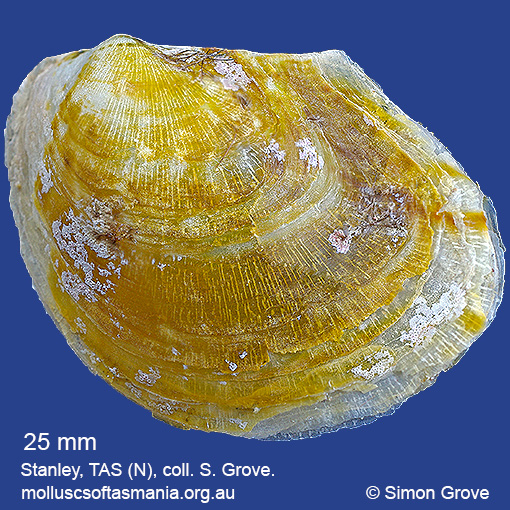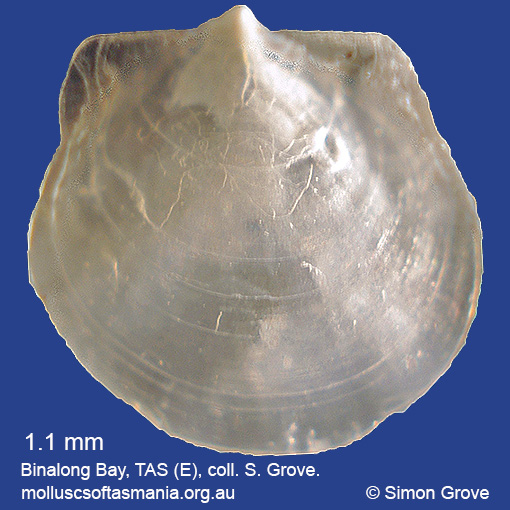 M-Z Localities for Electroma papilionacea