Triviidae: Ellatrivia merces (Iredale, 1924) ('southern ribbed-cowrie')
Synonym(s): merces Iredale, 1924 addenda Iredale, 1931.
Typical shell-length 13 mm. Lives subtidally under rocks and stones. Native. Occurs in southeastern and southwestern Australia (QLD, NSW, TAS, VIC, SA and WA); also New Zealand. In Tasmanian waters, this is a widespread but generally uncommon species, particularly towards the S.
Classification
Class: Gastropoda
Subclass: Caenogastropoda – Sorbeoconcha
Order: Hypsogastropoda – Littorinimorpha
Superfamily: Velutinoidea
Family: Triviidae
Subfamily: Triviinae
Genus: Ellatrivia
A-L Localities for Ellatrivia merces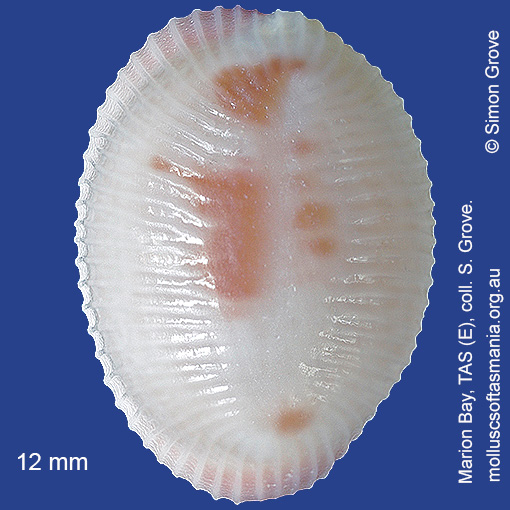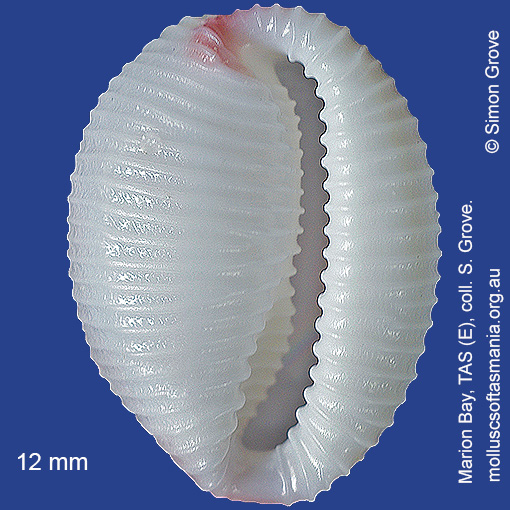 M-Z Localities for Ellatrivia merces