Fissurellidae – Emarginulinae: Emarginula (Emarginula) candida A. Adams, 1852 ('white notch-limpet')
Synonym(s): candida A. Adams, 1851 hedleyi Thiele, 1915.
Typical shell-length 12 mm. Line of notch continues towards the apex as a raised rib (selenizone). Lives intertidally and subtidally attached to rocks, especially on moderately exposed shores. Native. Endemic to southeastern and southwestern Australia (TAS, VIC, SA and WA). In Tasmanian waters, this is a widespread and quite common species.
Classification
Class: Gastropoda
Subclass: Vetigastropoda
Order: Vetigastropoda
Superfamily: Fissurelloidea
Family: Fissurellidae
Subfamily: Emarginulinae
Genus: Emarginula
A-L Localities for Emarginula candida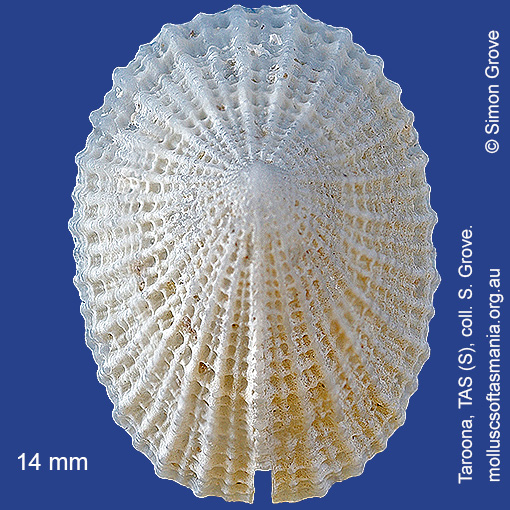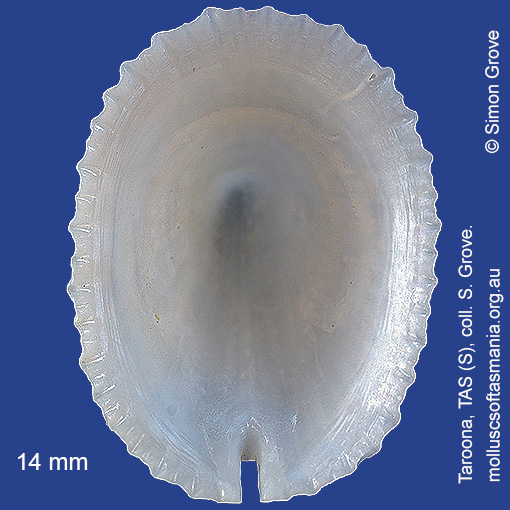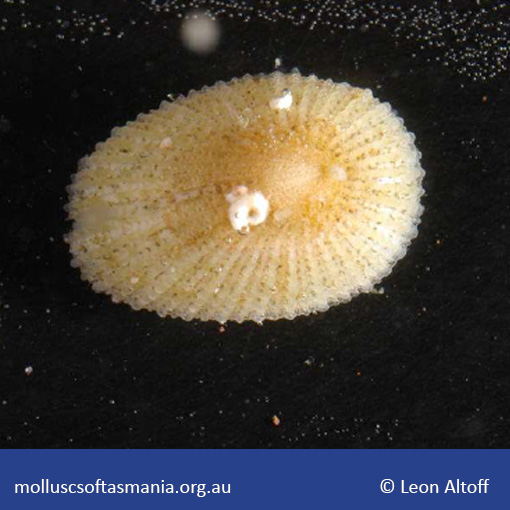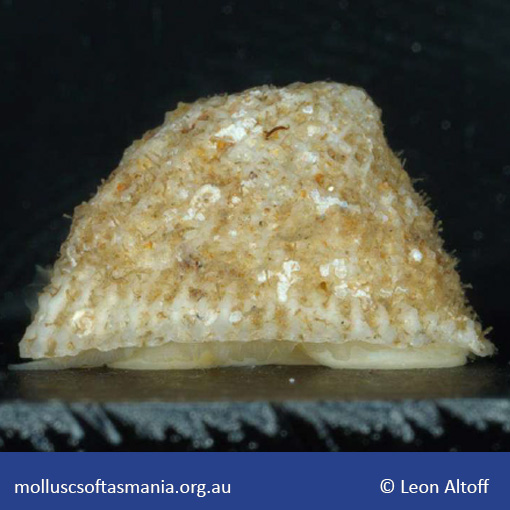 M-Z Localities for Emarginula candida