Eoacmaeidae: Eoacmaea calamus (Crosse & P. Fischer, 1864) ('delicate limpet')
Synonym(s): calamus Crosse & Fischer, 1864 polyactina Verco, 1912.
Typical shell-length 15 mm. Tall-sided, with radial striations and often with near-circular outline. Lives subtidally amongst rocks and seaweed, especially on moderately sheltered shores. Native. Occurs in southeastern and southwestern Australia (NSW, TAS, VIC, SA and WA). In Tasmanian waters, this is a widespread and common species.
Classification
Class: Gastropoda
Subclass: Patellogastropoda
Order: Patellogastropoda
Superfamily: Eoacmaeoidea
Family: Eoacmaeidae
Genus: Eoacmaea
A-L Localities for Eoacmaea calamus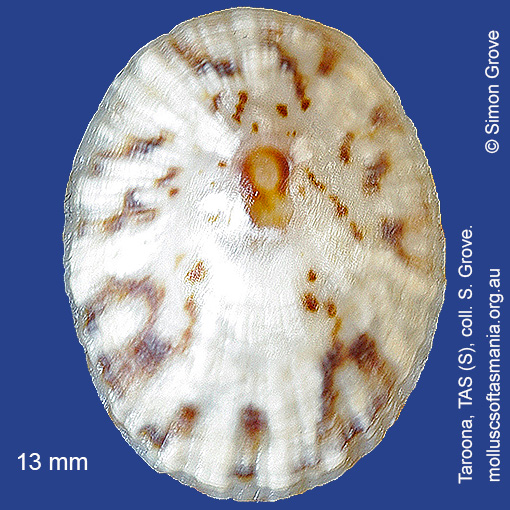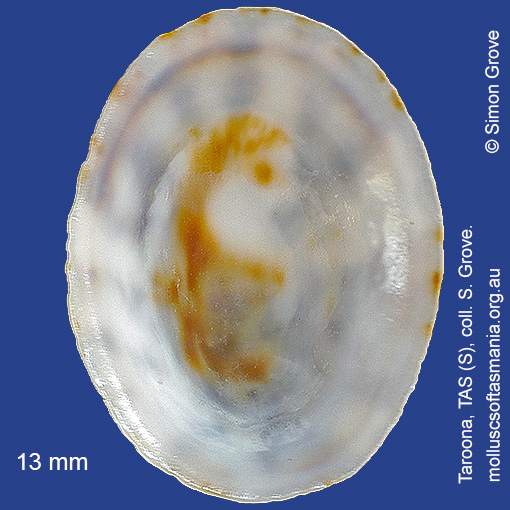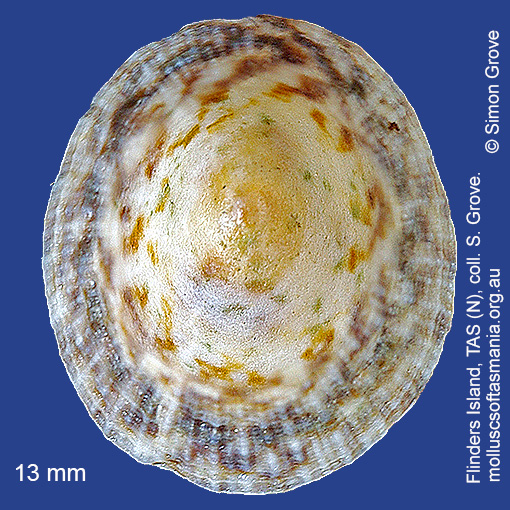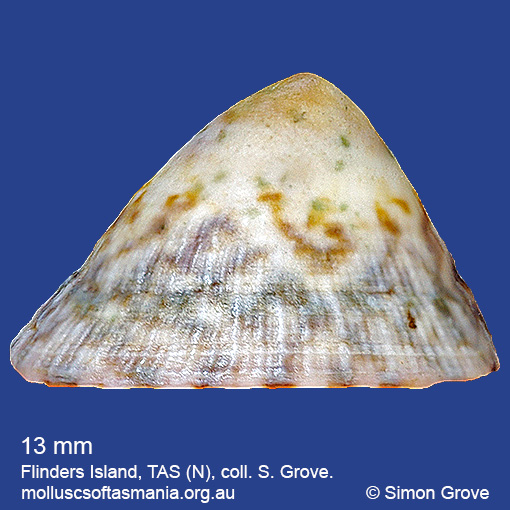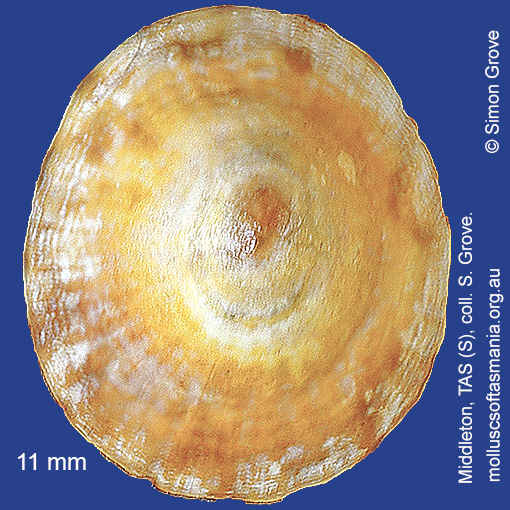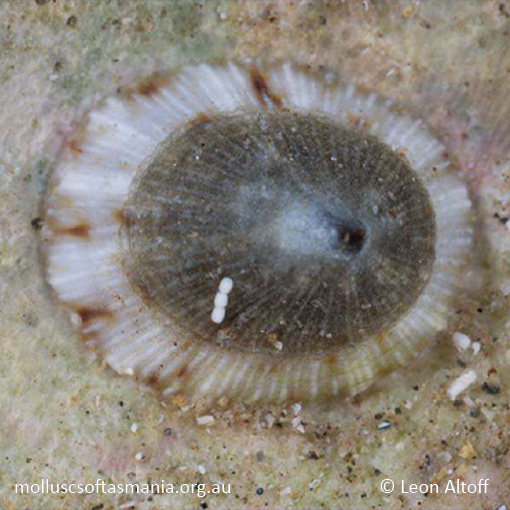 M-Z Localities for Eoacmaea calamus