Naticidae – Sininae: Eunaticina umbilicata (Quoy & Gaimard, 1832) ('umbilicated sand-snail')
Synonym(s): umbilicata Quoy & Gaimard, 1833 pictum Reeve, 1846 globosa Tenison-Woods, 1876 minusculum Iredale, 1924 mimicum Iredale, 1924.
Typical shell-length 20 mm. Lives subtidally in sand and mud, in at least moderately sheltered environments. Native. Endemic to southeastern and southwestern Australia (QLD, NSW, TAS, VIC, SA and WA). In Tasmanian waters, this is a widespread species; common in the N, where the largest shells are found, but rare to the S.
Classification
Class: Gastropoda
Subclass: Caenogastropoda – Sorbeoconcha
Order: Hypsogastropoda – Littorinimorpha
Superfamily: Naticoidea
Family: Naticidae
Subfamily: Sininae
Genus: Eunaticina
A-L Localities for Eunaticina umbilicata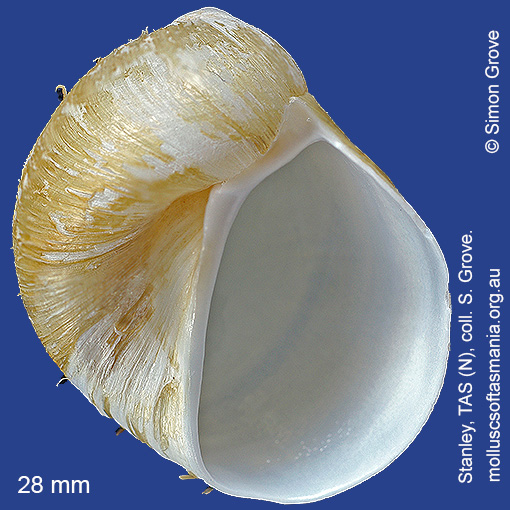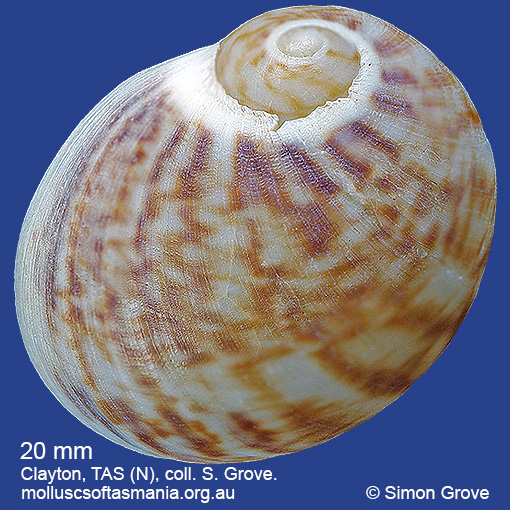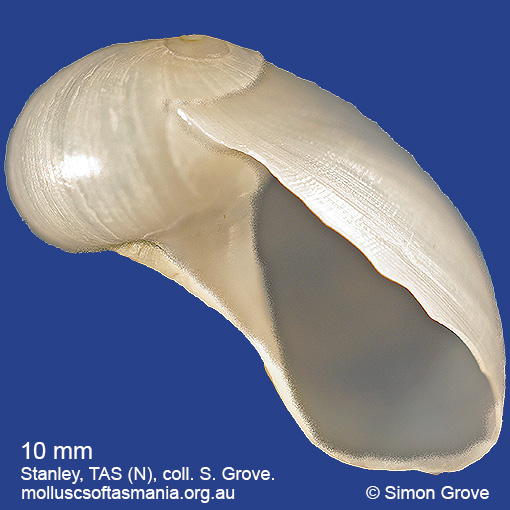 M-Z Localities for Eunaticina umbilicata