Psammobiidae: Gari (Psammobia) livida (Lamarck, 1818) ('purple sunset-shell')
Synonym(s): livida Lamarck, 1818 zonalis Lamarck, 1818 compta Deshayes, 1855 striata Deshayes, 1855 tellinaeformis Reeve, 1857.
Typical shell-length 45 mm. Extent of brown radial rays varies: some shells lack any rays, others are almost entirely suffused with them. Lives subtidally in sand, especially in moderately sheltered environments. Native. Endemic to southeastern and southwestern Australia (NSW, TAS, VIC, SA and WA). In Tasmanian waters, this is a widespread and common species.
Classification
Class: Bivalvia
Subclass: Heterodonta
Order: Veneroida
Superfamily: Tellinoidea
Family: Psammobiidae
Genus: Gari
A-L Localities for Gari livida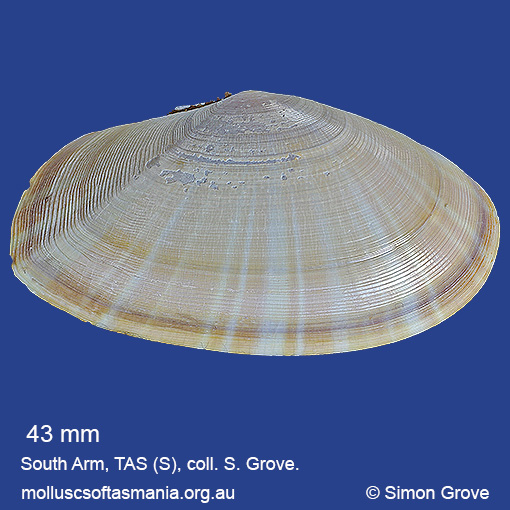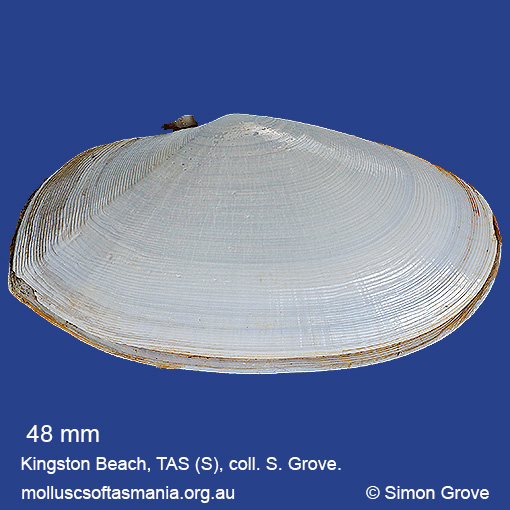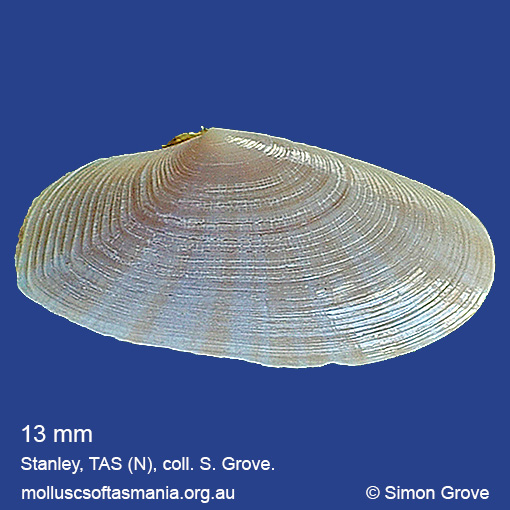 M-Z Localities for Gari livida