Glycymerididae: Glycymeris (Glycymeris) striatularis (Lamarck, 1819) ('common dog-cockle')
Synonym(s): striatularis Lamarck, 1819 obliquus Reeve, 1843 penelevis Cotton, 1930 fossa Iredale, 1931 thackwayi Iredale, 1931.
Typical shell-length 45 mm. Ribs wide and flat, separated by radial grooves. Periostracum readily worn off. Shell patterning varies, but typically with dense, wavy concentric bands of dark brown streaks. Lives subtidally in sand in exposed environments. Native. Endemic to southeastern and southwestern Australia (QLD, NSW, TAS, VIC, SA and WA). In Tasmanian waters, this is a widespread and locally abundant species.
Classification
Class: Bivalvia
Subclass: Pteriomorphia
Order: Arcoida
Superfamily: Limopsoidea
Family: Glycymerididae
Genus: Glycymeris
A-L Localities for Glycymeris striatularis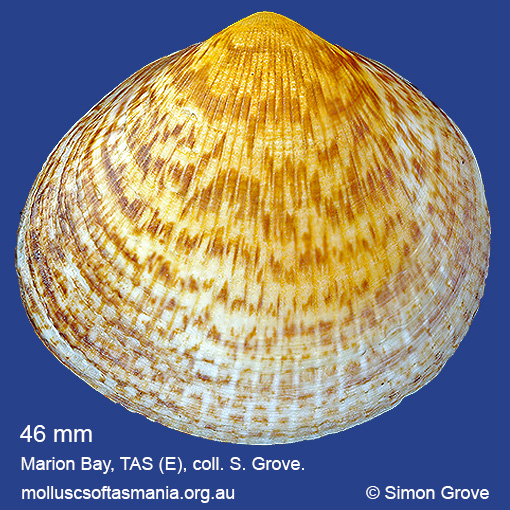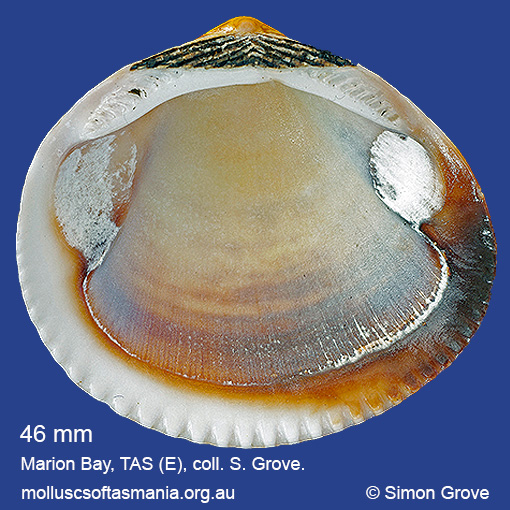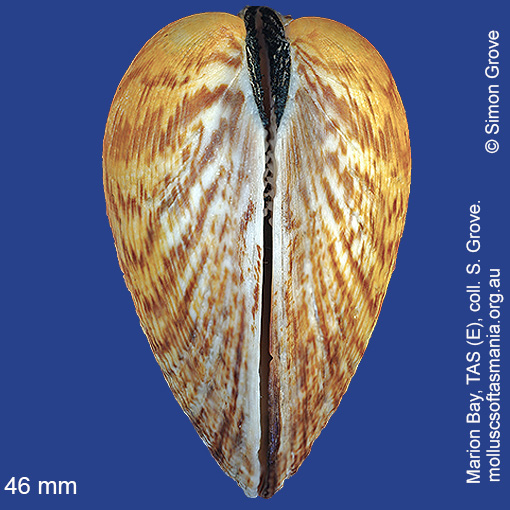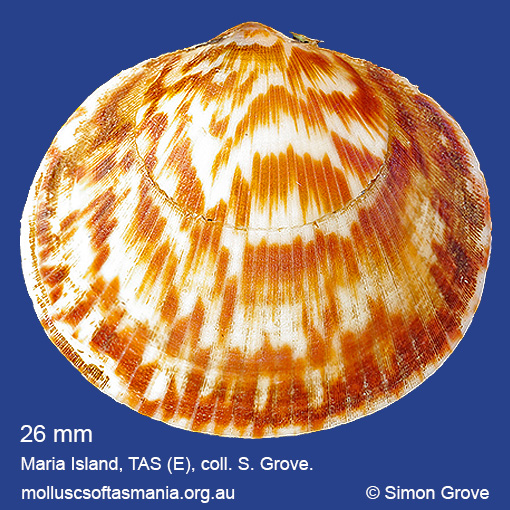 M-Z Localities for Glycymeris striatularis