Haliotidae: Haliotis (Schismotis) laevigata Donovan, 1808 ('greenlip abalone')
Synonym(s): laevigata Donovan, 1808 glabra Swainson, 1822 albicans Quoy & Gaimard, 1834.
Typical shell-length 150 mm. Shell lacks corrugations; adult shells often pale and worn or encrusted with algae. Lives subtidally attached to rocks, especially in moderately sheltered environments. Native. Endemic to southeastern and southwestern Australia (TAS, VIC, SA and WA). In Tasmanian waters, this species is largely confined to the N coast and Bass Strait islands, where often common; commercially harvested for food.
Classification
Class: Gastropoda
Subclass: Vetigastropoda
Order: Vetigastropoda
Superfamily: Haliotoidea
Family: Haliotidae
Genus: Haliotis
A-L Localities for Haliotis laevigata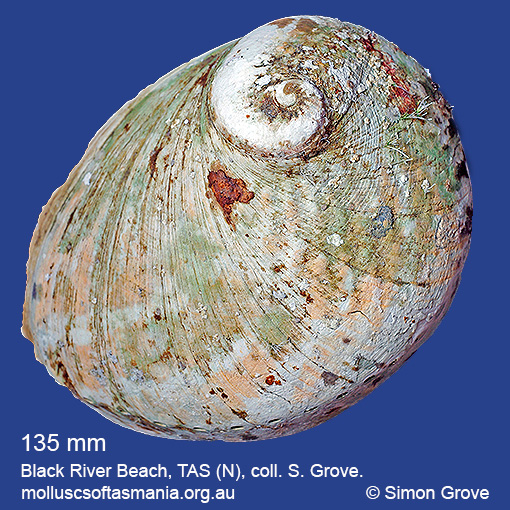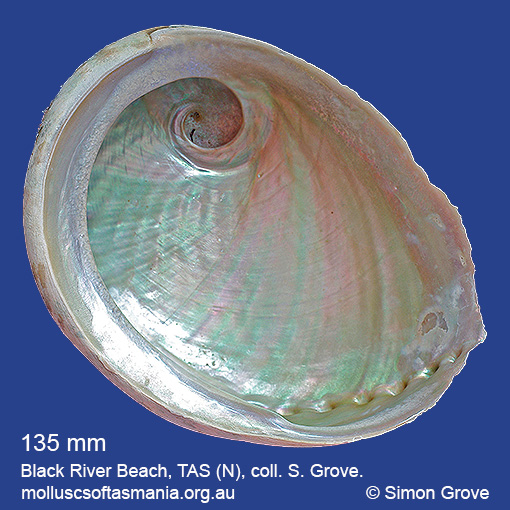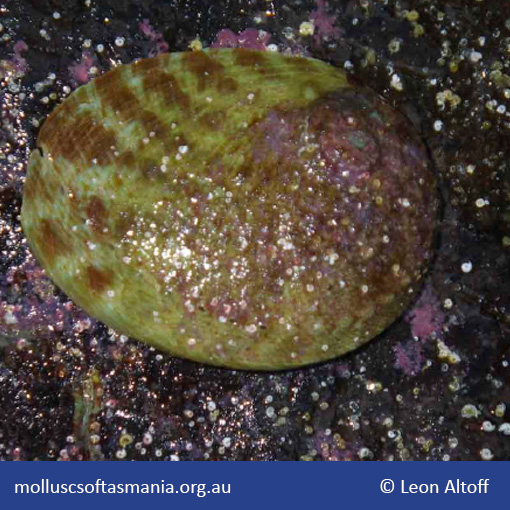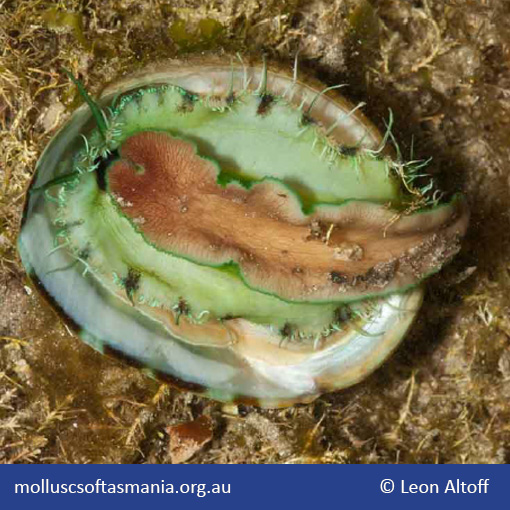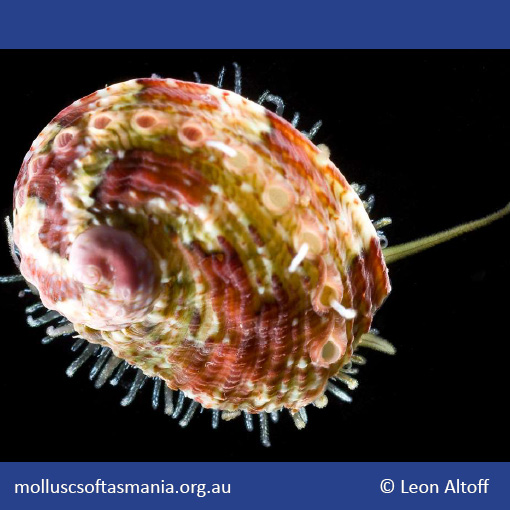 M-Z Localities for Haliotis laevigata