Haliotidae: Haliotis (Notohaliotis) rubra Leach, 1814 ('blacklip abalone')
Synonym(s): rubra Leach, 1814 naevosa Philippi, 1844 ancile Reeve, 1846 improbula Iredale, 1924 whitehousei Colman, 1959.
Typical shell-length 160 mm. Shell becomes corrugated with age; adult shells tend to be dull reddish, but juvenile shells are often brightly coloured with red and green. Lives subtidally attached to rocks, especially in moderately exposed environments. Native. Endemic to southeastern Australia (NSW, TAS, VIC and SA). In Tasmanian waters, this is a widespread and common species, especially towards the S; commercially harvested for food.
Classification
Class: Gastropoda
Subclass: Vetigastropoda
Order: Vetigastropoda
Superfamily: Haliotoidea
Family: Haliotidae
Genus: Haliotis
A-L Localities for Haliotis rubra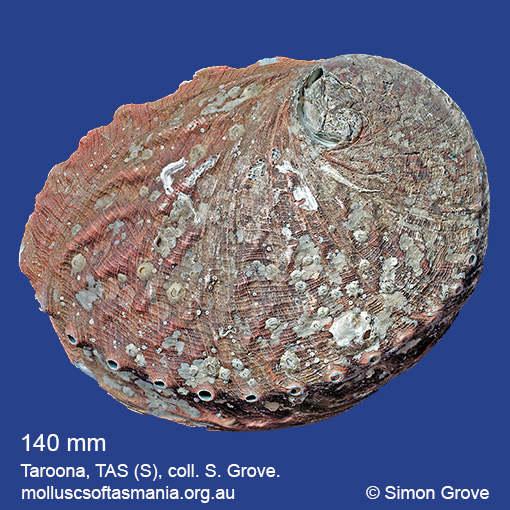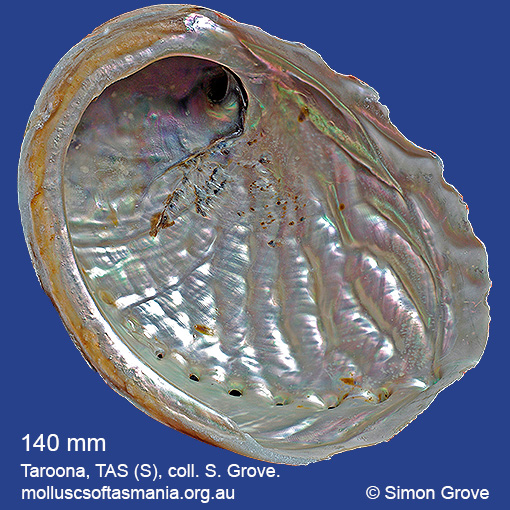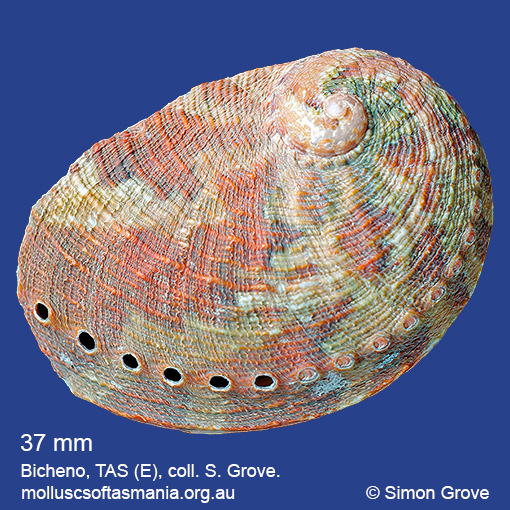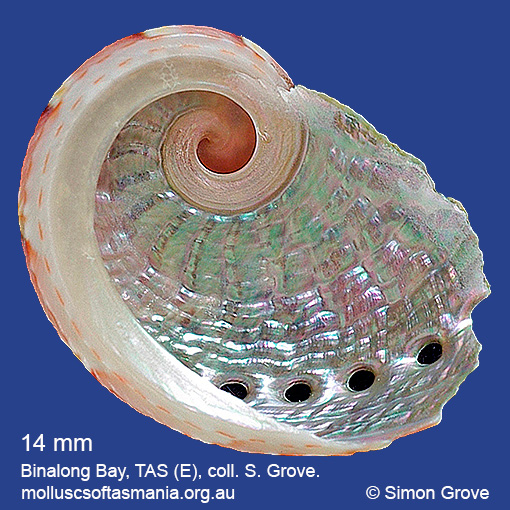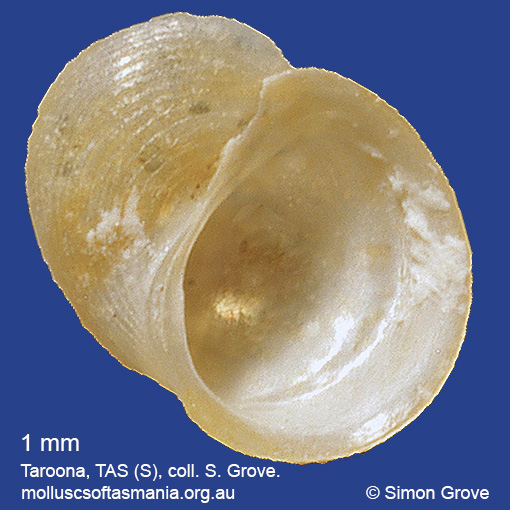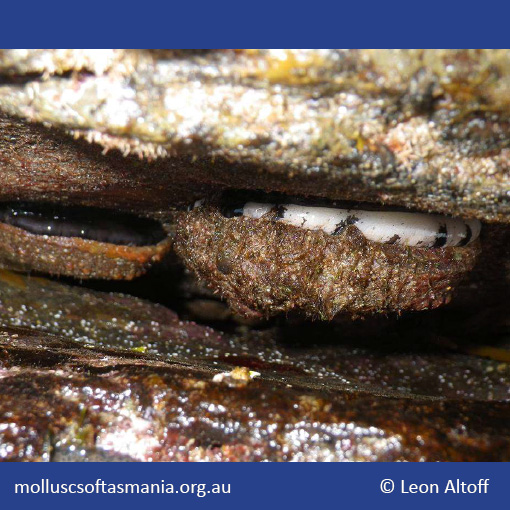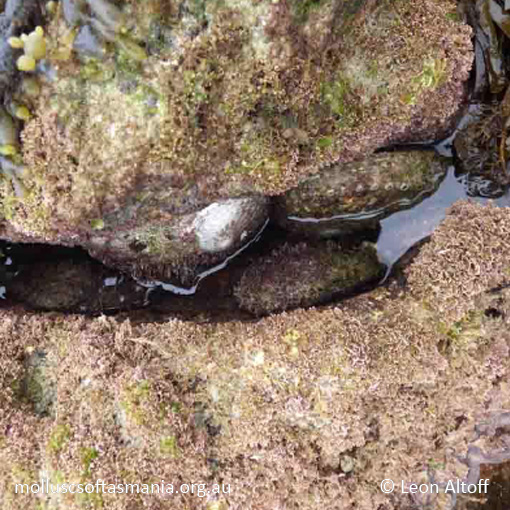 M-Z Localities for Haliotis rubra