Haliotidae: Haliotis (Padollus) scalaris emmae Reeve, 1846 ('Emma's abalone')
Synonym(s): scalaris emmae Reeve, 1846.
Typical shell-length 100 mm. Shell very corrugated, even when young; spire slightly raised. Often washed with different shades of red, brown and cream, especially when young. Lives subtidally attached to rocks, especially in exposed environments. Native. Endemic to southeastern Australia (TAS, VIC and SA). In Tasmanian waters, this species is largely confined to the N coast and Bass Strait islands, where often common.
Classification
Class: Gastropoda
Subclass: Vetigastropoda
Order: Vetigastropoda
Superfamily: Haliotoidea
Family: Haliotidae
Genus: Haliotis
A-L Localities for Haliotis scalaris emmae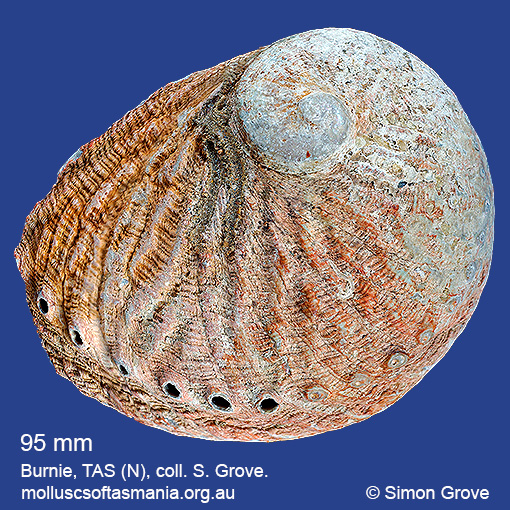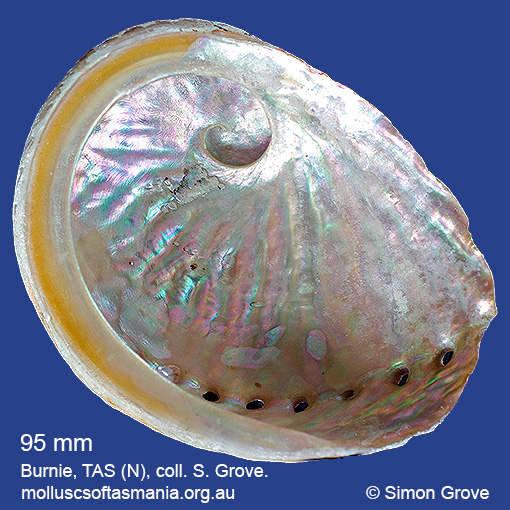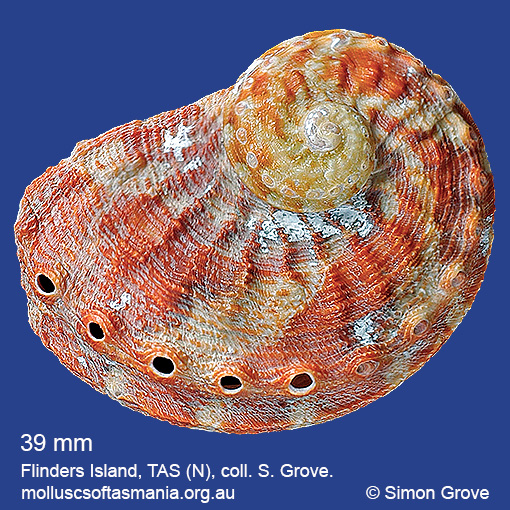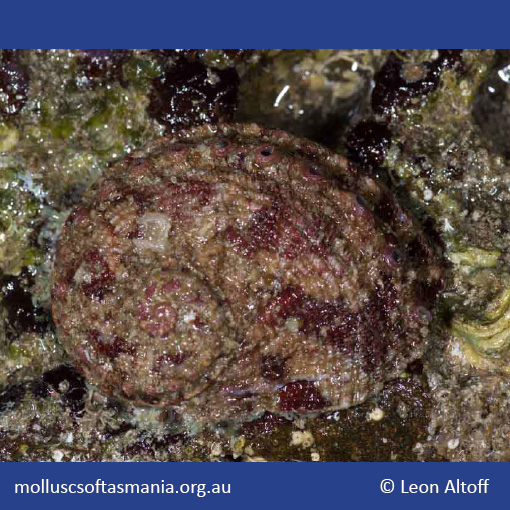 M-Z Localities for Haliotis scalaris emmae