Hiatellidae: Hiatella australis (Lamarck, 1818) ('southern crypt-dweller')
Synonym(s): australis Lamarck, 1818 angasi Angas, 1865.
Typical shell-length 15 mm. Lives intertidally and subtidally amongst rocks and seaweed, living embedded in grey sponge, usually in groups, with only the siphon tips exposed. Native. Occurs all around Australia (QLD, NSW, TAS, VIC, SA, WA and NT); not recorded elsewhere. In Tasmanian waters, this is a widespread and common species.
Classification
Class: Bivalvia
Subclass: Heterodonta
Order: Myoida
Superfamily: Hiatelloidea
Family: Hiatellidae
Genus: Hiatella
A-L Localities for Hiatella australis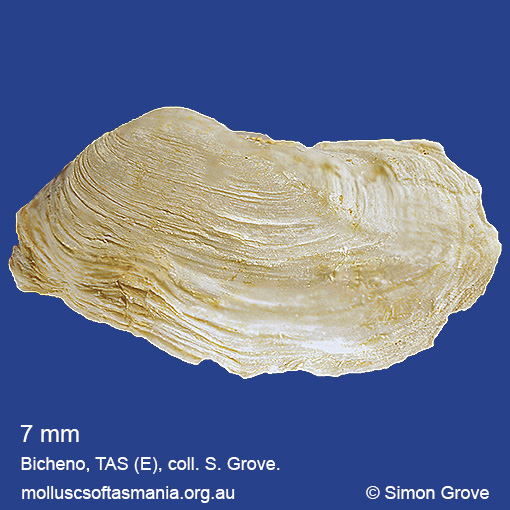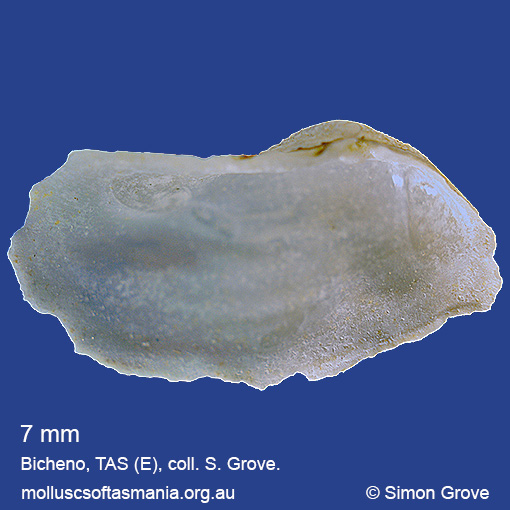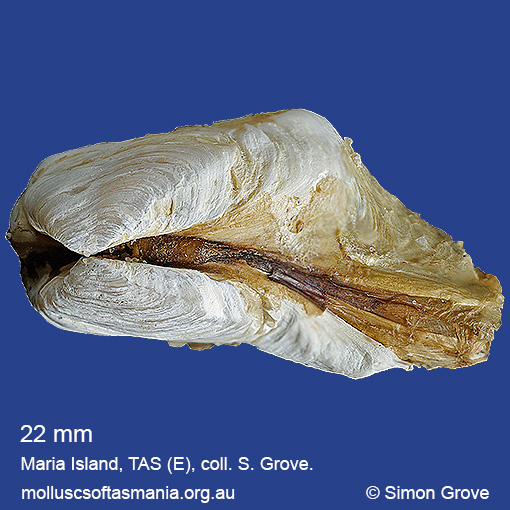 M-Z Localities for Hiatella australis