Psammobiidae: Hiatula biradiata (Wood, 1815) ('double-rayed sunset-shell')
Synonym(s): biradiata Wood, 1815 flavicans Lamarck, 1818 livida Lamarck, 1818 epidermia Reeve, 1857 nymphalis Reeve, 1857.
Typical shell-length 70 mm. Posterior margin angled; anterior margin rounded. Juvenile shells are thin, but adults are thicker. Shiny periostracum is persistent but can be worn away in beached shells. Lives subtidally in sand and mud, especially in sheltered environments where the largest shells are found. Native. Endemic to southeastern and southwestern Australia (NSW, TAS, VIC, SA and WA). In Tasmanian waters, this is a widespread and locally abundant species.
Classification
Class: Bivalvia
Subclass: Heterodonta
Order: Veneroida
Superfamily: Tellinoidea
Family: Psammobiidae
Genus: Hiatula
A-L Localities for Hiatula biradiata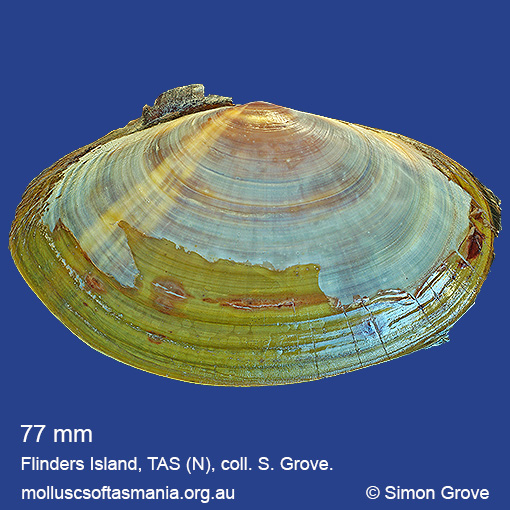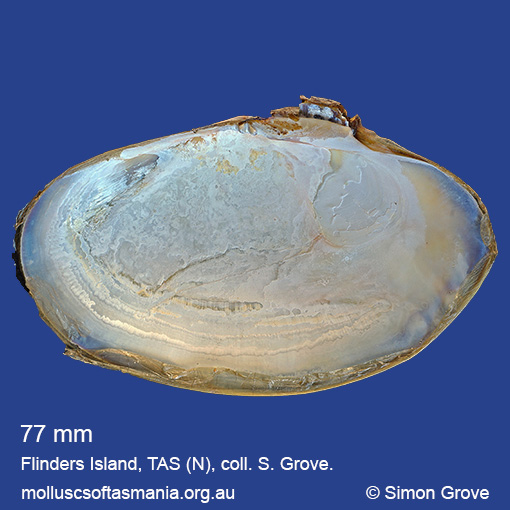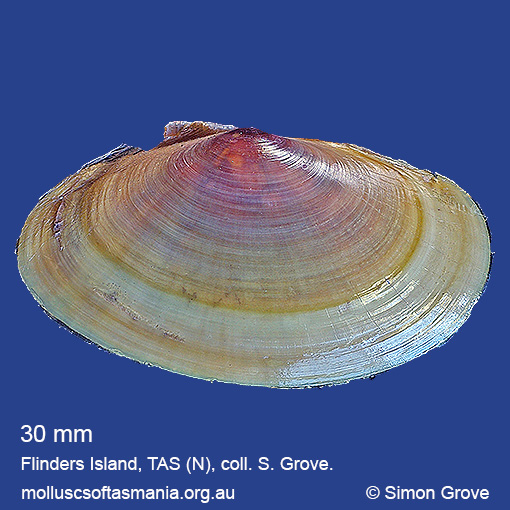 M-Z Localities for Hiatula biradiata