Hydrococcidae: Hydrococcus brazieri (Tenison-Woods, 1876) ('Brazier's hydrococcus')
Synonym(s): brazieri Tenison-Woods, 1876 minuta Tenison-Woods, 1877.
Typical shell-length 4.0 mm. Lives intertidally on mud and algae in sheltered lagoons and inlets. Native. Endemic to southeastern and southwestern Australia (TAS, VIC, SA and WA). In Tasmanian waters, this is a widespread and often abundant species.
Classification
Class: Gastropoda
Subclass: Caenogastropoda – Sorbeoconcha
Order: Hypsogastropoda – Littorinimorpha
Superfamily: Truncatelloidea
Family: Hydrococcidae
Genus: Hydrococcus
A-L Localities for Hydrococcus brazieri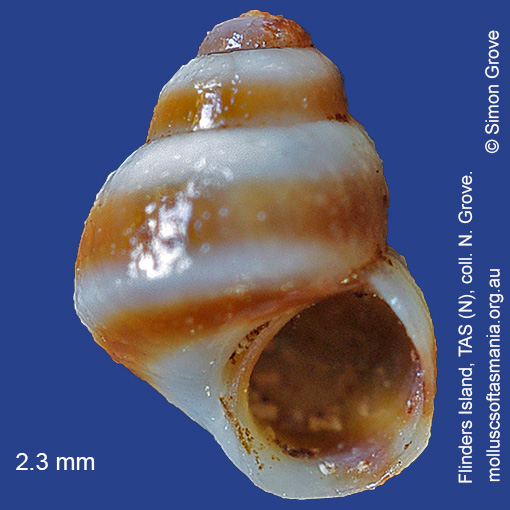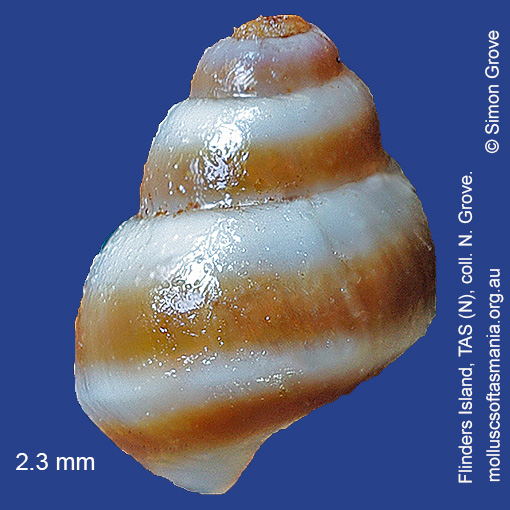 M-Z Localities for Hydrococcus brazieri