Veneridae – Tapetinae: Irus (Irus) carditoides (Lamarck, 1818) ('cardita-like boring-venus')
Synonym(s): carditoides Lamarck, 1818 distans Lamarck, 1818 planicosta Deshayes, 1854.
Typical shell-length 50 mm. The prevalence of dark chevrons towards the shell's lateral margins tends to diminish with age. Lives intertidally and subtidally in crevices amongst rocks and seaweed, especially in exposed environments. Native. Endemic to southeastern and southwestern Australia (TAS, VIC, SA and WA). In Tasmanian waters, this is a widespread and common species.
Classification
Class: Bivalvia
Subclass: Heterodonta
Order: Veneroida
Superfamily: Veneroidea
Family: Veneridae
Subfamily: Tapetinae
Genus: Irus
A-L Localities for Irus carditoides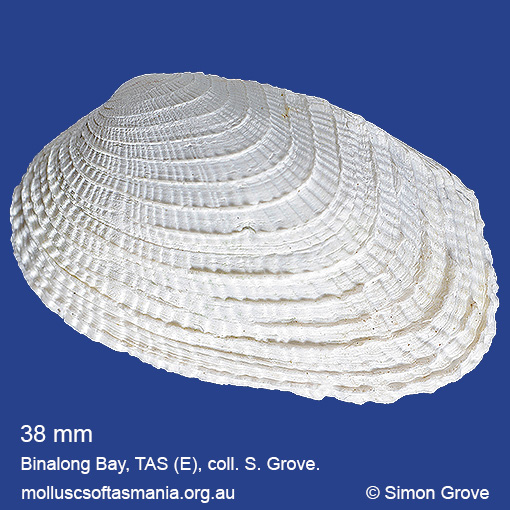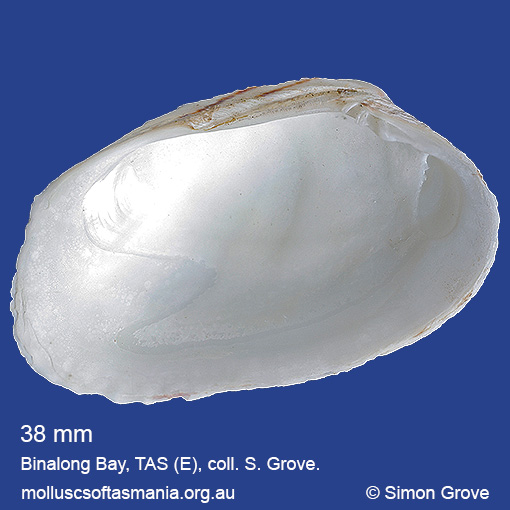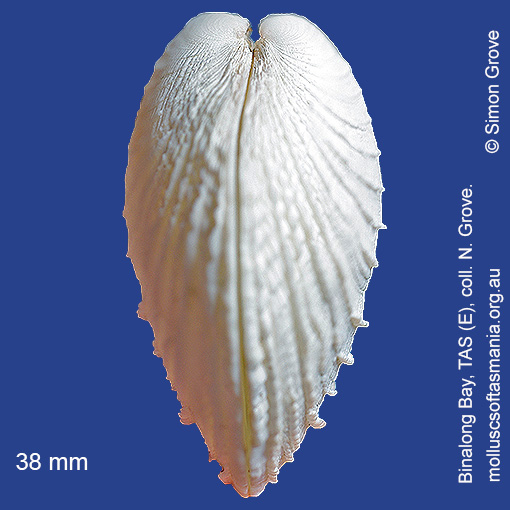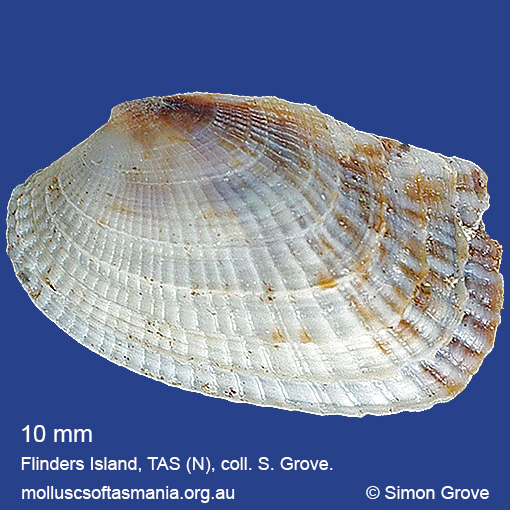 M-Z Localities for Irus carditoides