Veneridae – Tapetinae: Katelysia scalarina (Lamarck, 1818) ('stepped venus')
Synonym(s): scalarina Lamarck, 1818 aphrodina Lamarck, 1818 conularis Lamarck, 1818 strigosa Lamarck, 1818 enigma Iredale, 1936.
Typical shell-length 40 mm. Shell outline less elongate than K. rhytiphora, and shell lacks radial striations between the concentric ridges, which are relatively strong. Lives intertidally in mud, on sheltered shores. Native. Endemic to southeastern and southwestern Australia (NSW, TAS, VIC, SA and WA). In Tasmanian waters, this is a widespread and locally abundant species.
Classification
Class: Bivalvia
Subclass: Heterodonta
Order: Veneroida
Superfamily: Veneroidea
Family: Veneridae
Subfamily: Tapetinae
Genus: Katelysia
A-L Localities for Katelysia scalarina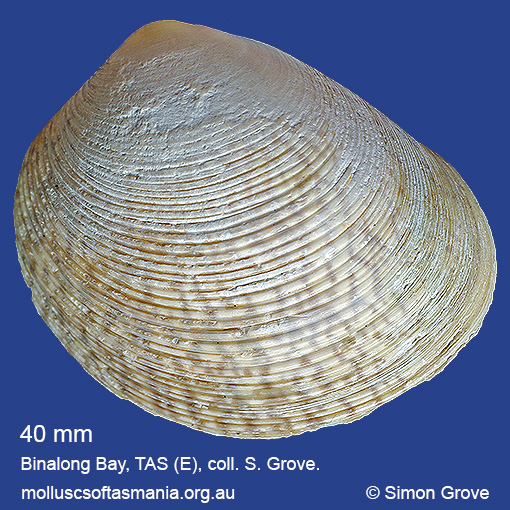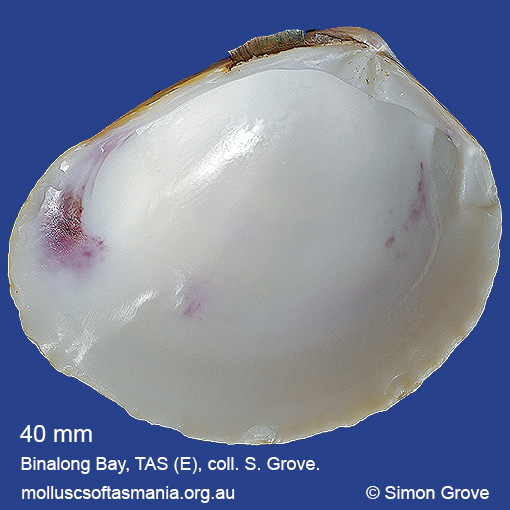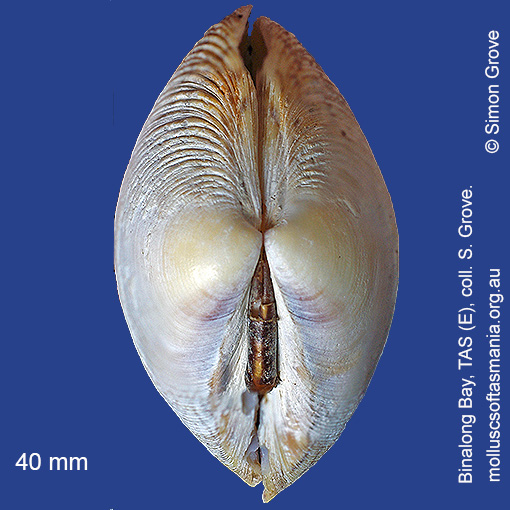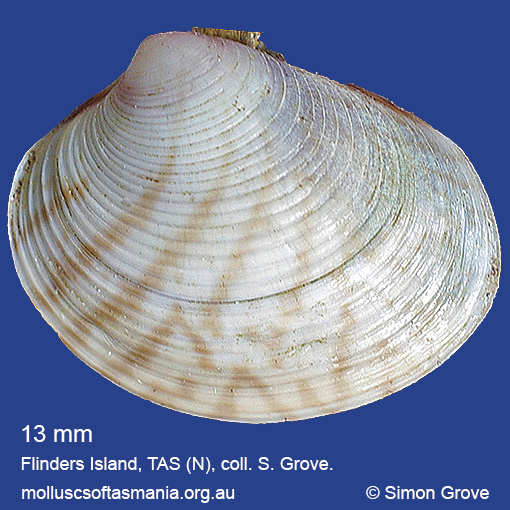 M-Z Localities for Katelysia scalarina