Muricidae – Trophoninae: Litozamia brazieri (Tenison-Woods, 1876) ('Brazier's trophon')
Synonym(s): brazieri Tenison-Woods, 1876 castanea Petterd.
Typical shell-length 13 mm. Shell may be uniformly brown, or with brown interstices between the pale, low varices. Lives subtidally amongst rocks and seaweed. Native. Endemic to southeastern Australia (NSW, TAS, VIC and SA). In Tasmanian waters, this species is widespread and common as a beached shell.
Classification
Class: Gastropoda
Subclass: Caenogastropoda – Sorbeoconcha
Order: Hypsogastropoda – Neogastropoda
Superfamily: Muricoidea
Family: Muricidae
Subfamily: Trophoninae
Genus: Litozamia
A-L Localities for Litozamia brazieri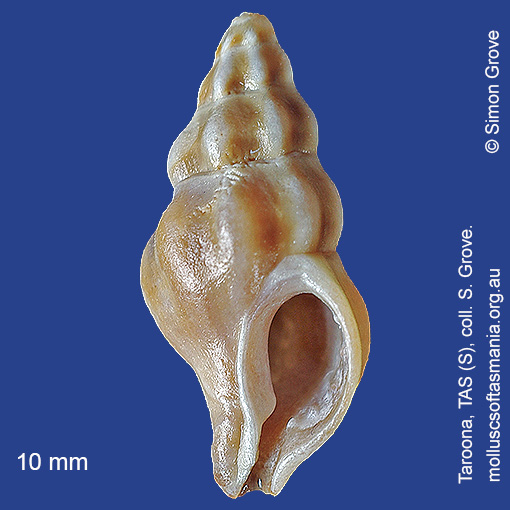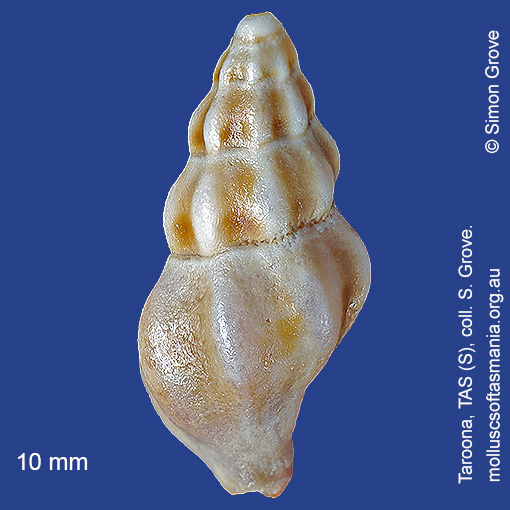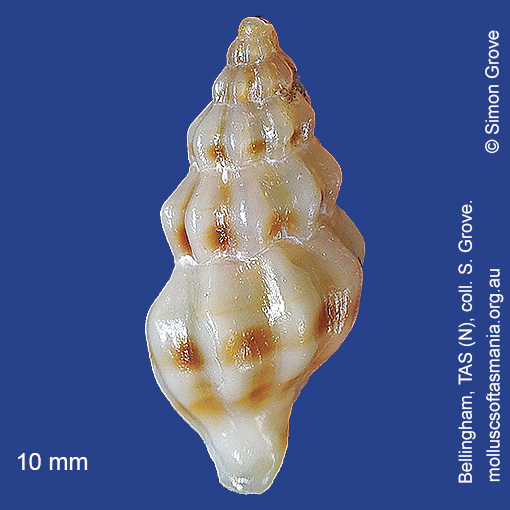 M-Z Localities for Litozamia brazieri