Lottiidae – Lottiinae: Lottia mixta (Reeve, 1855) ('mixed limpet')
Synonym(s): mixta Reeve, 1855 granulosa Macpherson, 1955 inradiata Hedley, 1915.
Typical shell-length 15 mm. Apex often eroded. Upperside and underside with alternating radial zones of dark brown and creamy yellow. Lives intertidally attached to rocks, especially on exposed shores. Native. Endemic to southeastern Australia (TAS, VIC and SA). In Tasmanian waters, this is a widespread species but seldom common.
Classification
Class: Gastropoda
Subclass: Patellogastropoda
Order: Patellogastropoda
Superfamily: Lottioidea
Family: Lottiidae
Subfamily: Lottiinae
Genus: Lottia
A-L Localities for Lottia mixta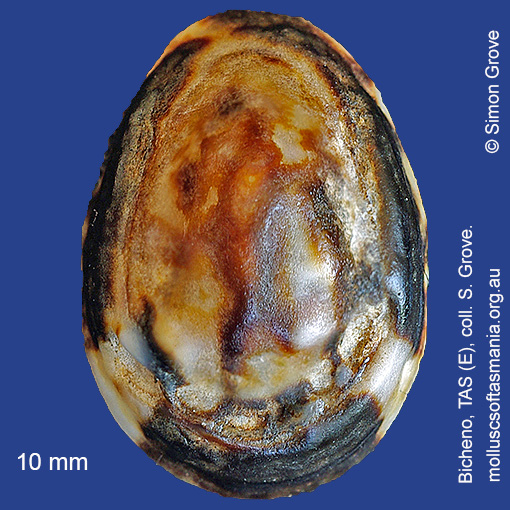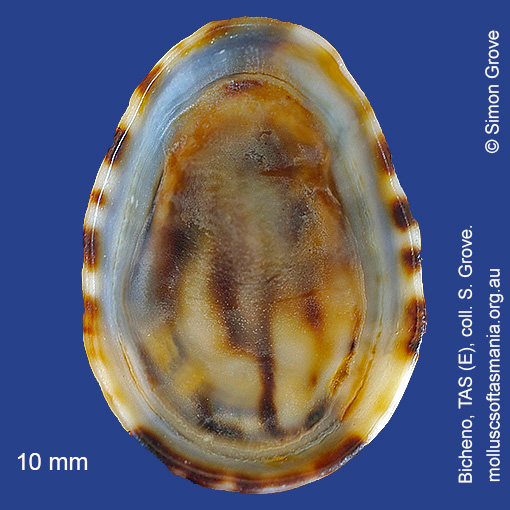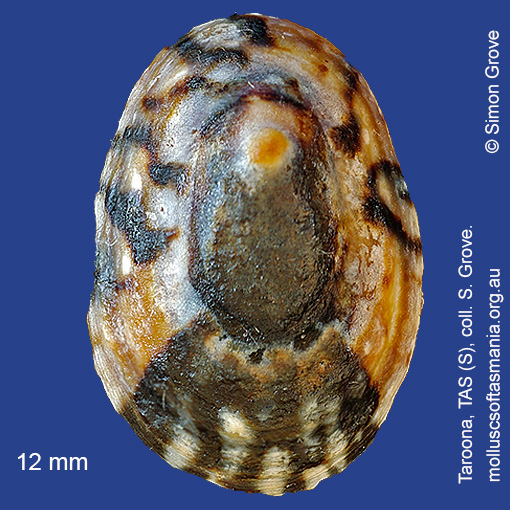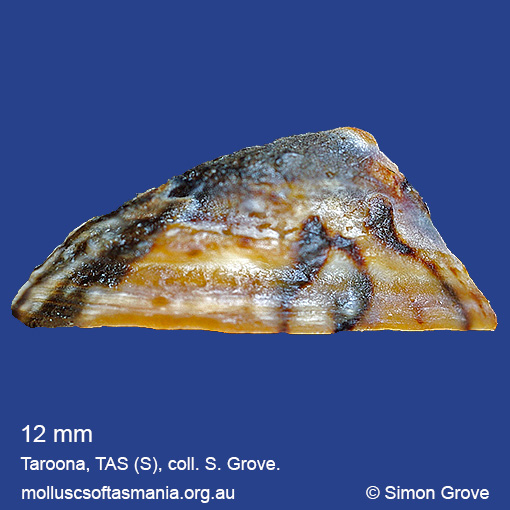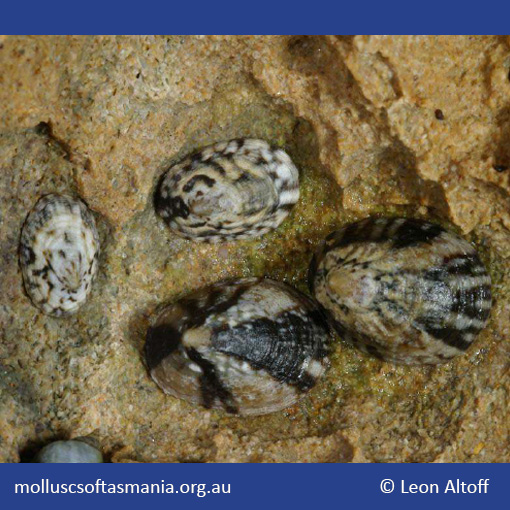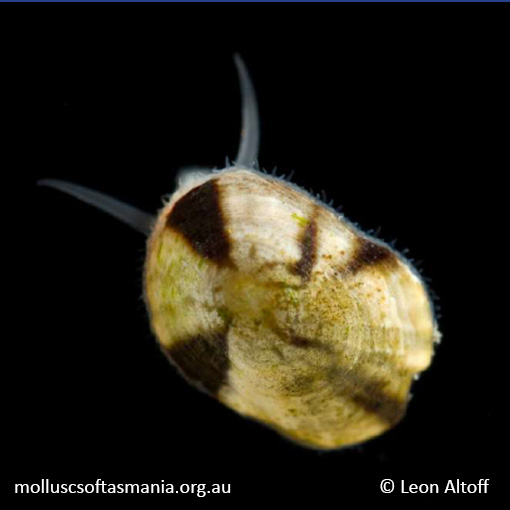 M-Z Localities for Lottia mixta