Turbinidae: Lunella undulata (Lightfoot, 1786) ('wavy turban')
Synonym(s): undulata Lightfoot, 1786 anguis Gmelin, 1791 simsoni Tenison-Woods, 1877.
Typical shell-length 60 mm. The chalky-white, near-circular opercula are often beached alongside shells of this species. Juvenile shells are often uniformly green and have more flattened whorls, not unlike star-shells. Dark periostracum of adult shell can be persistent. Lives intertidally and subtidally amongst rocks and seaweed, especially in exposed environments. Native. Endemic to southeastern and southwestern Australia (NSW, TAS, VIC, SA and WA). In Tasmanian waters, this is a widespread and common species.
Classification
Class: Gastropoda
Subclass: Vetigastropoda
Order: Vetigastropoda
Superfamily: Trochoidea
Family: Turbinidae
Subfamily: Turbininae
Genus: Lunella
A-L Localities for Lunella undulata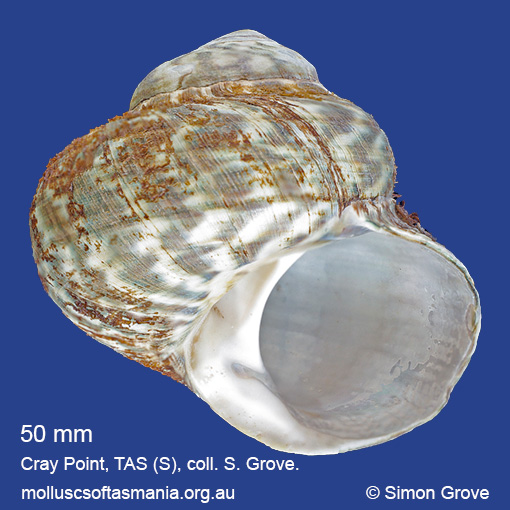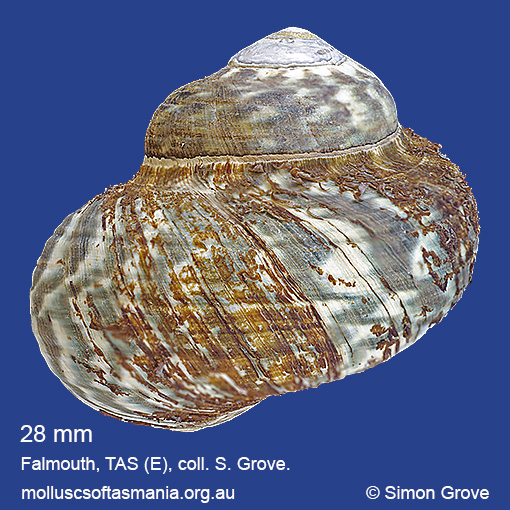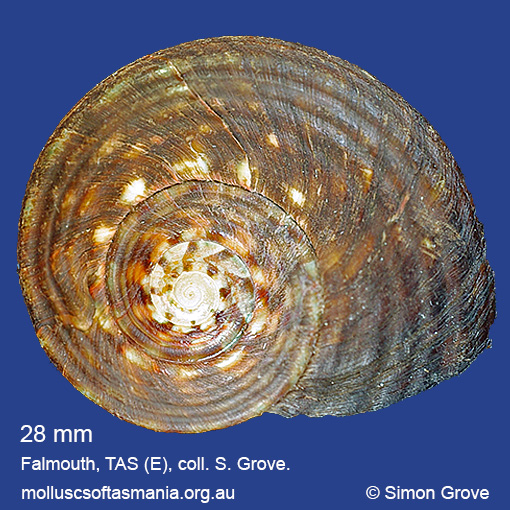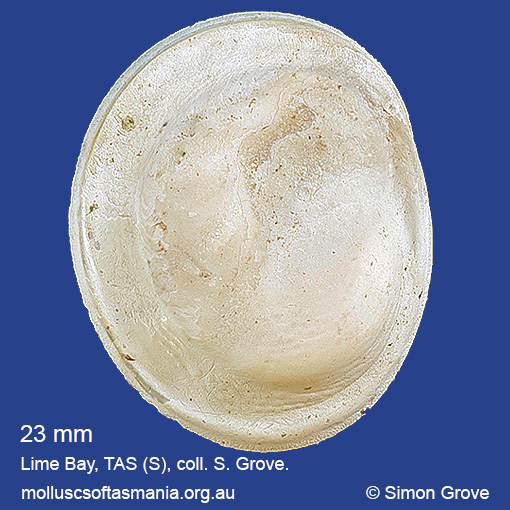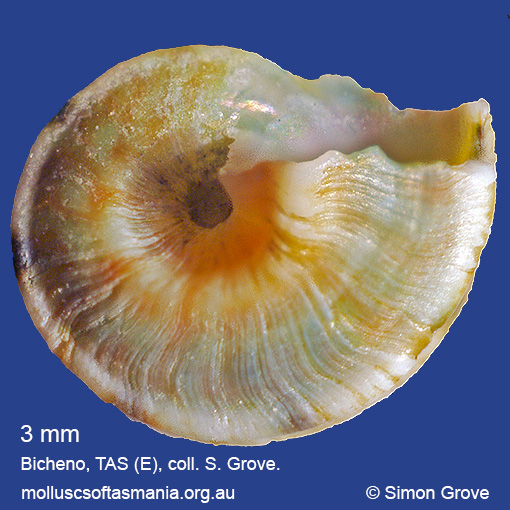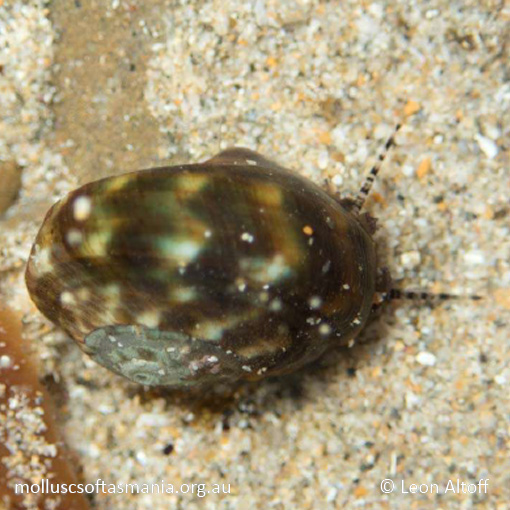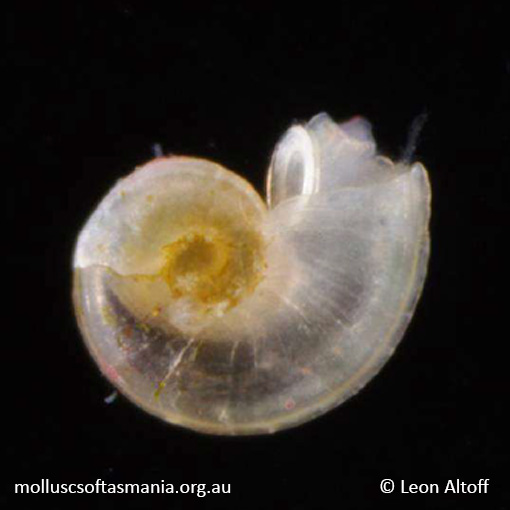 M-Z Localities for Lunella undulata