Fissurellidae – Fissurellinae: Macroschisma tasmaniae G. B. Sowerby II, 1862 ('Tasmanian keyhole-limpet')
Synonym(s): tasmaniae Sowerby, 1866 weldii Tenison-Woods, 1877.
Typical shell-length 25 mm. As with all keyhole-limpets, the shell sits atop a much larger animal. Lives subtidally on sand, especially in moderately exposed environments; often lives buried under sand attached to rhizomes of Heterozosta tasmanica seagrass. Native. Endemic to southeastern Australia (NSW, TAS, VIC and SA). In Tasmanian waters, this is a widespread species, but seldom beached in numbers.
Classification
Class: Gastropoda
Subclass: Vetigastropoda
Order: Vetigastropoda
Superfamily: Fissurelloidea
Family: Fissurellidae
Subfamily: Fissurellinae
Genus: Macroschisma
A-L Localities for Macroschisma tasmaniae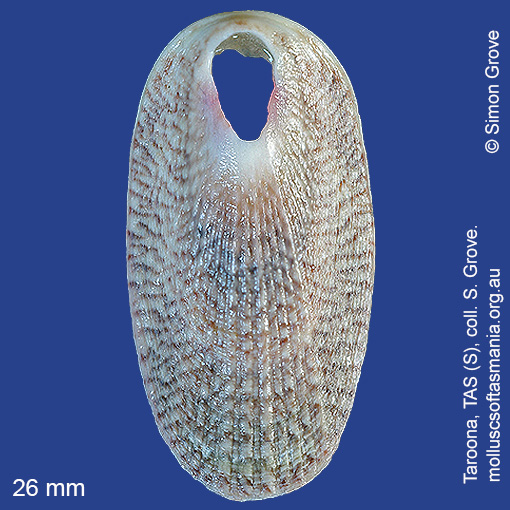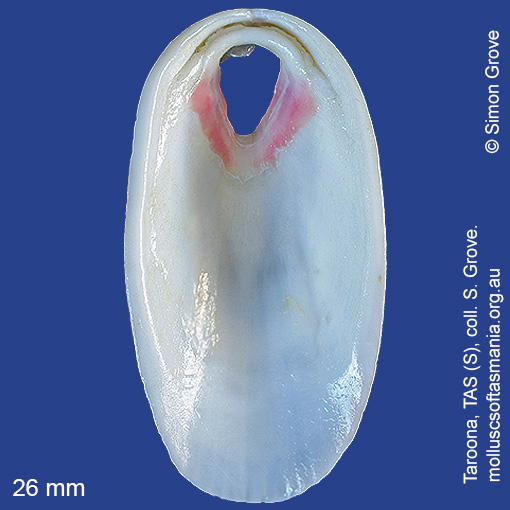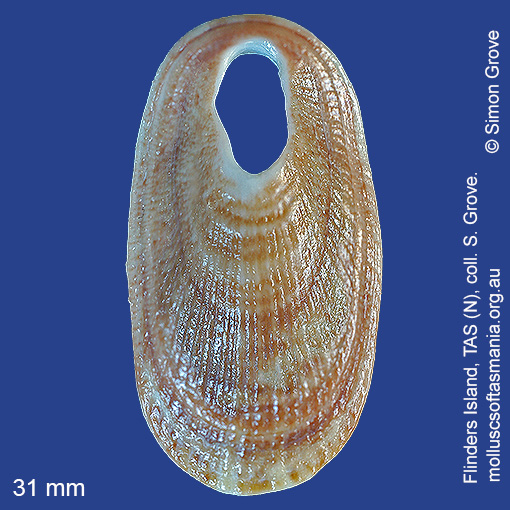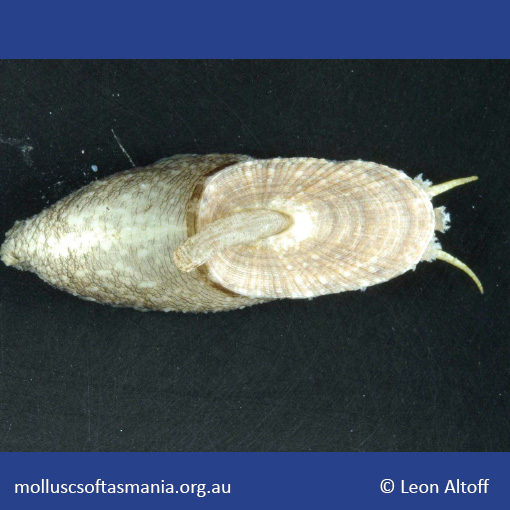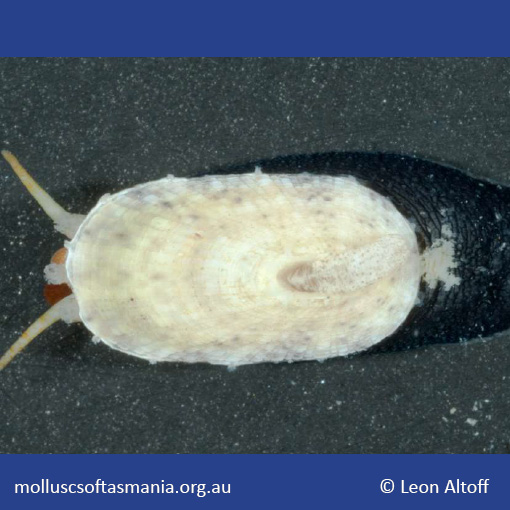 M-Z Localities for Macroschisma tasmaniae