Ostreidae – Crassostreinae: Magallana gigas (Thunberg, 1793) ('Pacific oyster')
Synonym(s): gigas Thunberg, 1793 laperousi Schrenk, 1861 talienwhanensis Crosse, 1862.
Typical shell-length 130 mm. Lives intertidally and subtidally attached to rocks and shells by the left valve, and sometimes forming dense accretions. Non-native. Occurs in southeastern Australia (NSW, TAS, VIC and SA); also northeast Asia (native) and widely introduced elsewhere. In Tasmanian waters, this is a widespread and common species following intentional introduction from Japan for commercial culture for food.
Classification
Class: Bivalvia
Subclass: Pteriomorphia
Order: Ostreoida
Superfamily: Ostreoidea
Family: Ostreidae
Subfamily: Crassostreinae
Genus: Magallana
A-l Localities for Magallana gigas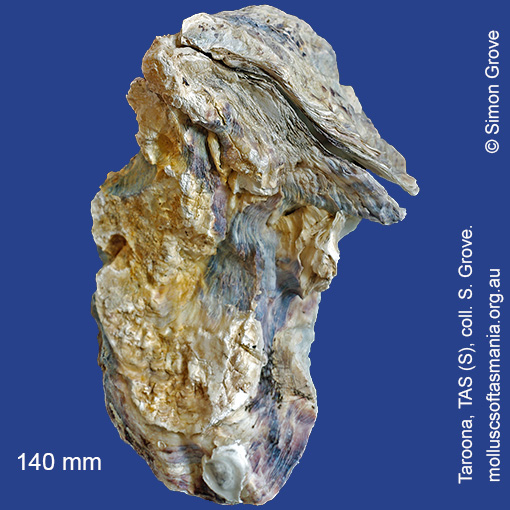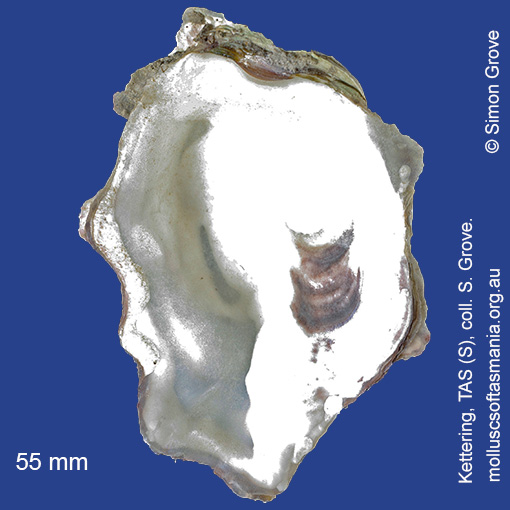 M-Z Localities for Magallana gigas