Columbellidae – Atiliinae: Mitrella (Dentimitrella) leucostoma (Gaskoin, 1852) ('white-mouthed dove-shell')
Synonym(s): leucostoma Gaskoin, 1852 tenebrica Reeve, 1859 nubeculata Reeve, 1859 vittata Reeve, 1859 badia Tenison-Woods, 1876 roblini Tenison-Woods, 1876 dictua Tenison-Woods, 1879 vincta Tate, 1893.
Typical shell-length 10 mm. Colouration very variable, but shape is relatively constant. Some forms resemble an Austromitra but lack columellar folds. Lives subtidally amongst seaweed and seagrass in sheltered to moderately exposed environments. Native. Endemic to southeastern Australia (NSW, TAS, VIC and SA). In Tasmanian waters, this is a widespread and common species, especially in the S.
Classification
Class: Gastropoda
Subclass: Caenogastropoda – Sorbeoconcha
Order: Hypsogastropoda – Neogastropoda
Superfamily: Buccinoidea
Family: Columbellidae
Subfamily: Atiliinae
Genus: Mitrella
A-L Localities for Mitrella leucostoma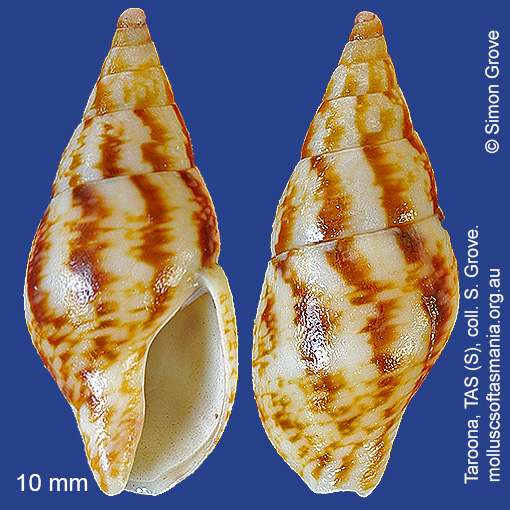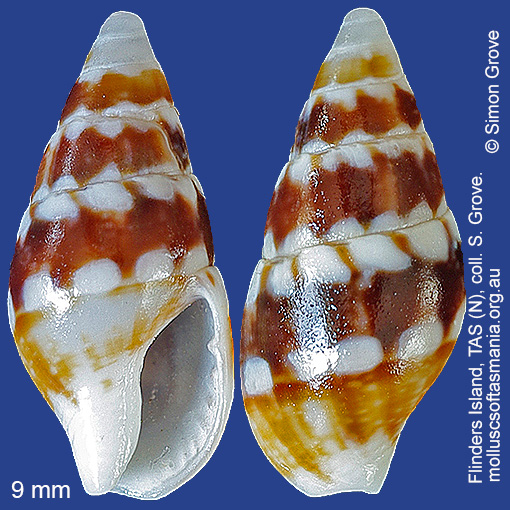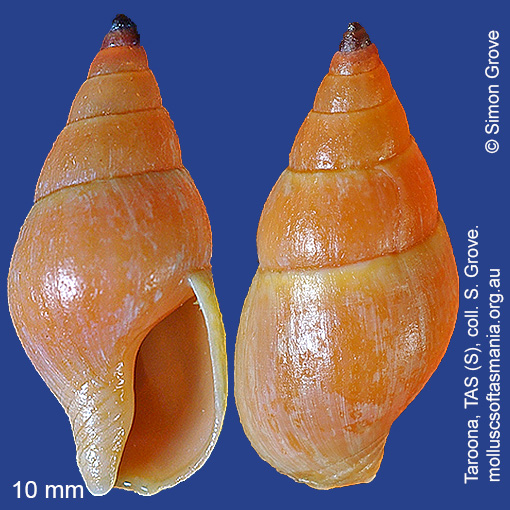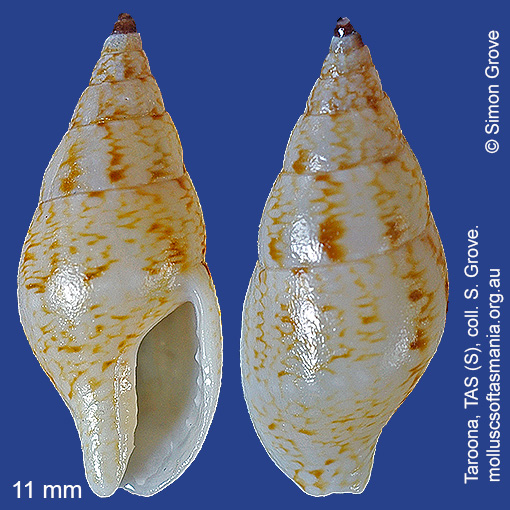 M-Z Localities for Mitrella leucostoma