Mytilidae: Modiolus areolatus (Gould, 1850) ('bearded horse-mussel')
Synonym(s): areolatus Gould, 1850 cottoni Laseron, 1956.
Typical shell-length 90 mm. Periostracum hairy towards growing margin of shell, and persistent. Lives subtidally and offshore amongst rocks and seaweed, especially in moderately sheltered environments; often embedded in sponges. Native. Endemic to southeastern and southwestern Australia (NSW, TAS, VIC, SA and WA). In Tasmanian waters, this is a widespread and common species.
Classification
Class: Bivalvia
Subclass: Pteriomorphia
Order: Mytiloida
Superfamily: Mytiloidea
Family: Mytilidae
Genus: Modiolus
A-L Localities for Modiolus lineus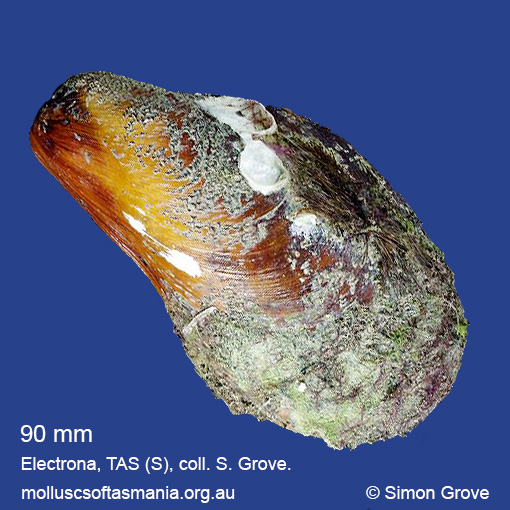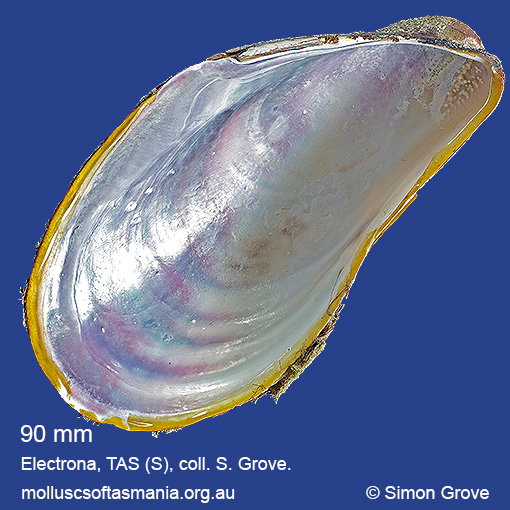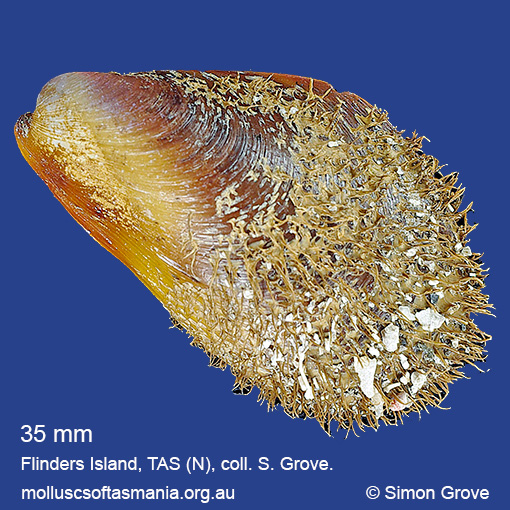 M-Z Localities for Modiolus lineus