Nassariidae – Nassariinae: Nassarius (Niotha) nigellus (Reeve, 1854) ('little dog-whelk')
Synonym(s): nigellus Reeve, 1854 semigranosum Dunker, 1846 optata Gould, 1860 munieriana Crosse, 1864 tasmanica Tenison-Woods, 1876 peritrema Tenison-Woods, 1880.
Typical shell-length 13 mm. Variable in colouration and degree of beading. Lives subtidally amongst seaweed and seagrass, especially in moderately exposed environments. Native. Endemic to southeastern and southwestern Australia (QLD, NSW, TAS, VIC, SA and WA). In Tasmanian waters, this is a widespread and common species.
Classification
Class: Gastropoda
Subclass: Caenogastropoda – Sorbeoconcha
Order: Hypsogastropoda – Neogastropoda
Superfamily: Buccinoidea
Family: Nassariidae
Subfamily: Nassariinae
Genus: Nassarius
A-L Localities for Nassarius nigellus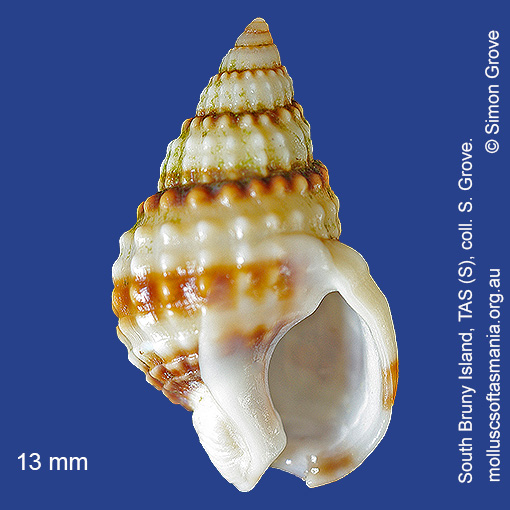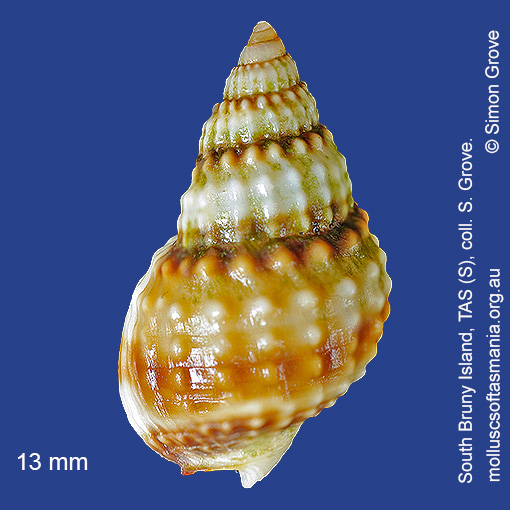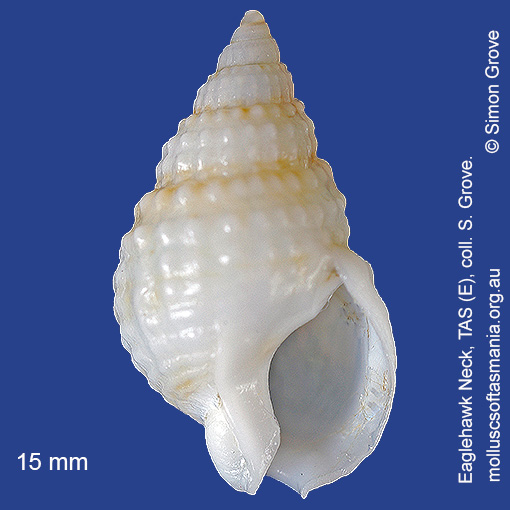 M-Z Localities for Nassarius nigellus