Nassariidae – Nassariinae: Nassarius (Niotha) pauperatus (Lamarck, 1822) ('impoverished dog-whelk')
Synonym(s): pauperatus Lamarck, 1822 australe Menke, 1843 lirella Reeve, 1853.
Typical shell-length 20 mm. Degree of dark banding varies greatly, as does adult size and degree of beading and ribbing. Lives intertidally on fine sand and mud, in sheltered environments. Native. Endemic to southeastern and southwestern Australia (NSW, TAS, VIC, SA and WA). In Tasmanian waters, this is a widespread and often abundant species.
Classification
Class: Gastropoda
Subclass: Caenogastropoda – Sorbeoconcha
Order: Hypsogastropoda – Neogastropoda
Superfamily: Buccinoidea
Family: Nassariidae
Subfamily: Nassariinae
Genus: Nassarius
A-L Localities for Nassarius pauperatus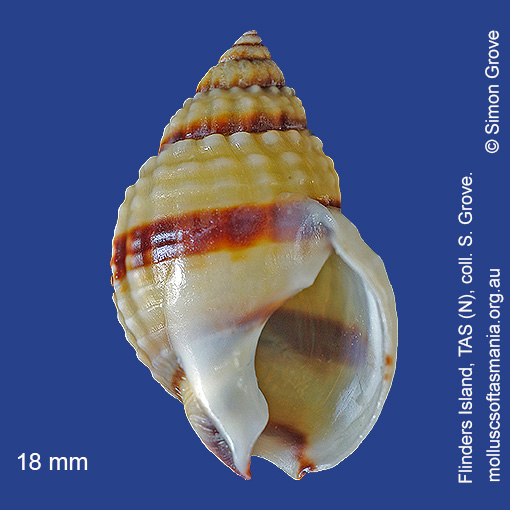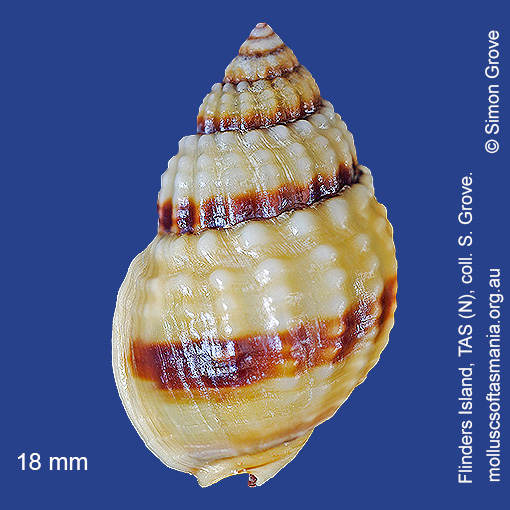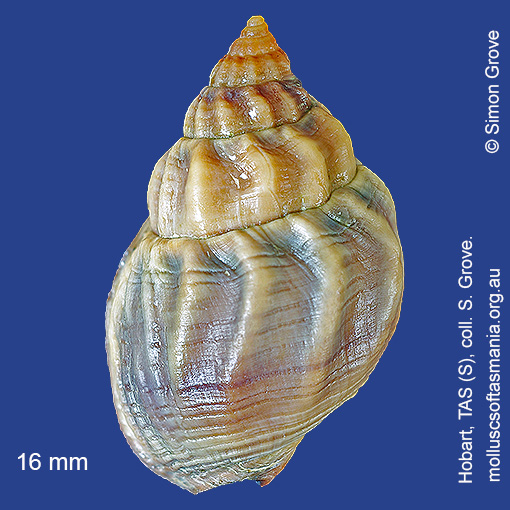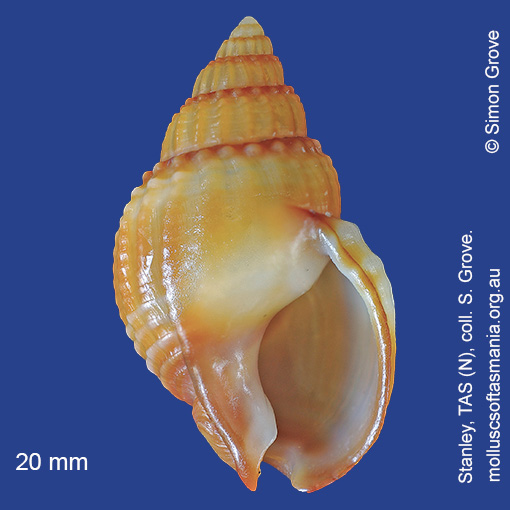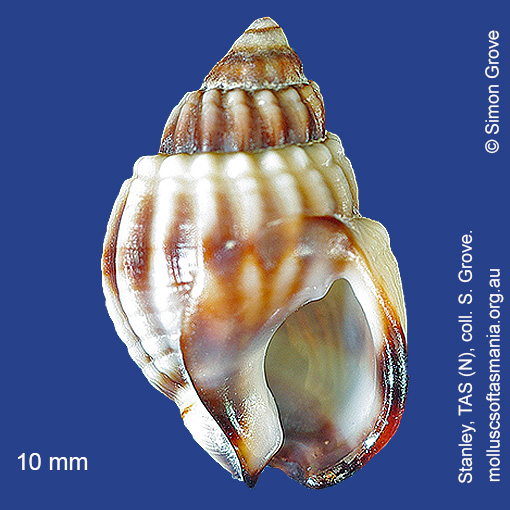 M-Z Localities for Nassarius pauperatus