Nassariidae – Nassariinae: Nassarius (Zeuxis) pyrrhus (Menke, 1843) ('pyrrhus dog-whelk')
Synonym(s): pyrrhus Menke, 1843 fasciatum Lamarck, 1822 dealbata A. Adams, 1853 victorianus Iredale, 1915.
Typical shell-length 20 mm. Banding may be pale brown or purplish-brown, but dense, even beading and tall spire is characteristic. Lives subtidally on sand. Native. Endemic to southeastern and southwestern Australia (TAS, VIC, SA and WA). In Tasmanian waters, this is a widespread species, but generally uncommon except in the N.
Classification
Class: Gastropoda
Subclass: Caenogastropoda – Sorbeoconcha
Order: Hypsogastropoda – Neogastropoda
Superfamily: Buccinoidea
Family: Nassariidae
Subfamily: Nassariinae
Genus: Nassarius
A-L Localities for Nassarius pyrrhus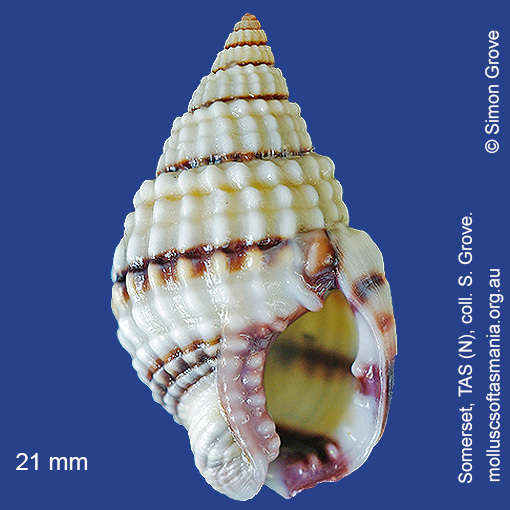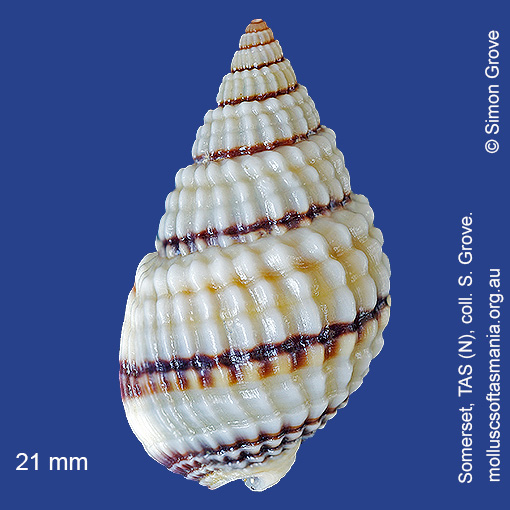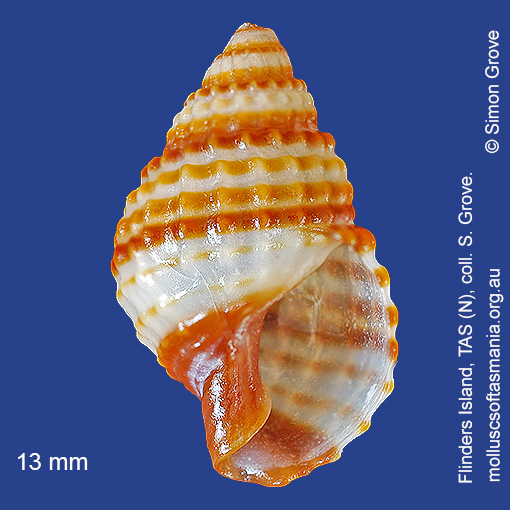 M-Z Localities for Nassarius pyrrhus