Neritidae – Neritinae: Nerita (Lisanerita) atramentosa Reeve, 1855 ('western black nerite')
Synonym(s): atramentosa Reeve, 1855 atrata Gmelin, 1791 saturata Hutton, 1884.
Typical shell-length 20 mm. Shell generally indistinguishable from that of N. melanotragus, but often smaller, and the entirely black operculum of the living animal is characteristic. Lives intertidally on rocks. Native. Endemic to southeastern and southwestern Australia (NSW, TAS, VIC, SA and WA). In Tasmanian waters, this is the dominant, and usually only, Nerita species on the N, S and W coasts; in the E and far NE and around Flinders Island it occurs alongside N. melanotragus, but is usually outnumbered by that species.
Classification
Class: Gastropoda
Subclass: Neritimorpha
Order: Neritimorpha – Cycloneritimorpha
Superfamily: Neritoidea
Family: Neritidae
Subfamily: Neritinae
Genus: Nerita
A-L Localities for Nerita atramentosa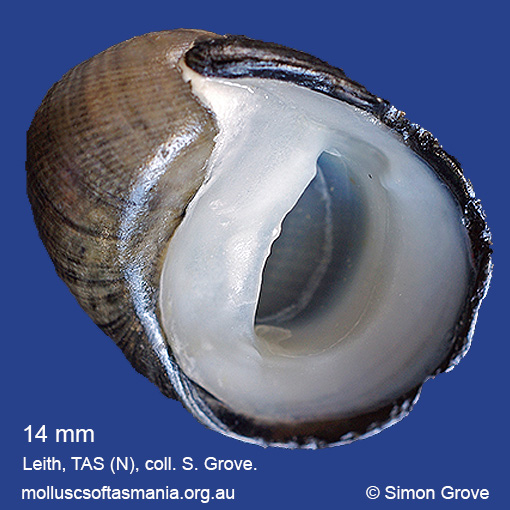 M-Z Localities for Nerita atramentosa