Lottiidae – Lottiinae: Notoacmea flammea (Quoy & Gaimard, 1834) ('flame limpet')
Synonym(s): flammea Quoy & Gaimard, 1834 septiformis auct. (non Quoy & Gaimard, 1834) scabrilirata Angas, 1865 subundulata Angas, 1865.
Typical shell-length 15 mm. Colour pattern and surface sculpturing varies. A common form is smooth with pale marbling on a darker background; another is rough with wavy grey striations. Underside usually white with broad dark margin. Lives intertidally attached to rocks, from sheltered to exposed shores. Native. Endemic to southeastern and southwestern Australia (NSW, TAS, VIC, SA and WA). In Tasmanian waters, this is a widespread and often common species.
Classification
Class: Gastropoda
Subclass: Patellogastropoda
Order: Patellogastropoda
Superfamily: Lottioidea
Family: Lottiidae
Subfamily: Lottiinae
Genus: Notoacmea
A-L Localities for Notoacmea flammea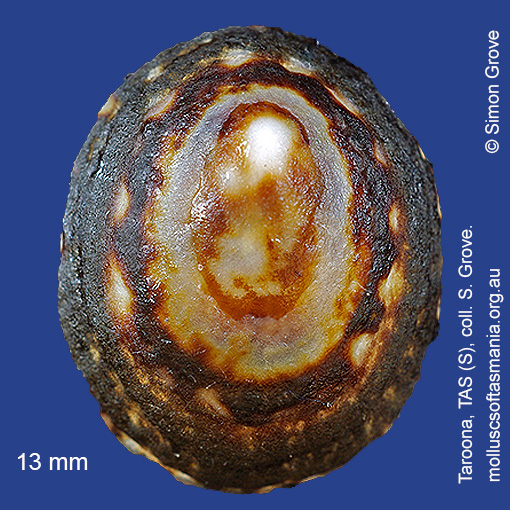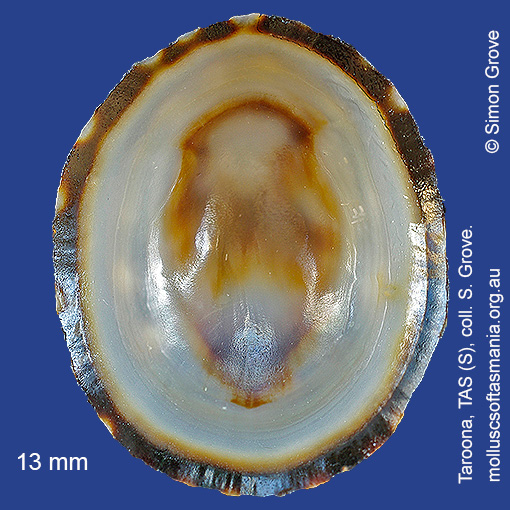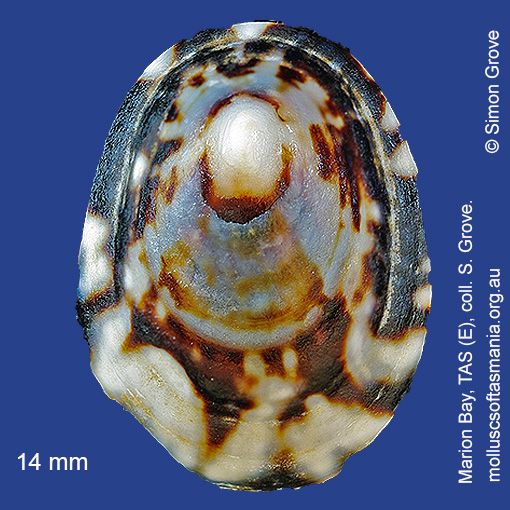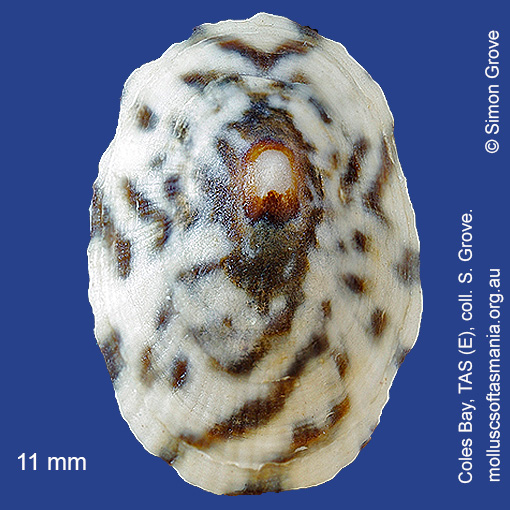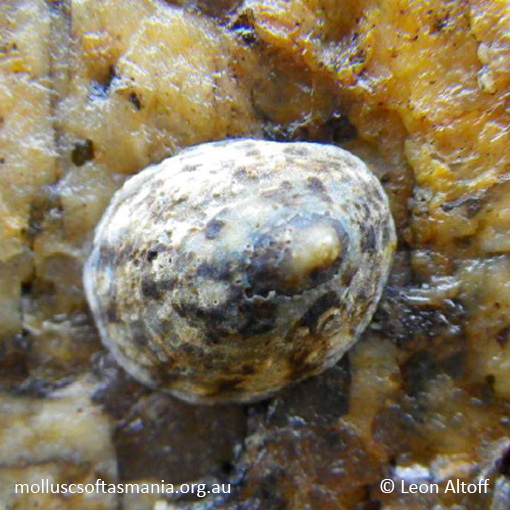 M-Z Localities for Notoacmea flammea