Cypraeidae – Cypraeovulinae: Notocypraea angustata (Gmelin, 1791) ('brown cowrie')
Synonym(s): angustata Gmelin, 1791 emblema Iredale, 1931 molleri Iredale, 1931 verconis Cotton & Godfrey, 1932.
Typical shell-length 30 mm. Shell outline quite broad. Dorsum may be pale or dark brown; most beached shells are paler and duller than those of living animals. Combination of lack of dorsal stripes and large, blurred spots on ventral margin is characteristic. Lives subtidally under rocks and stones. Native. Endemic to southeastern Australia (NSW, TAS, VIC and SA). In Tasmanian waters, this is a widespread and common species.
Classification
Class: Gastropoda
Subclass: Caenogastropoda – Sorbeoconcha
Order: Hypsogastropoda – Littorinimorpha
Superfamily: Cypraeoidea
Family: Cypraeidae
Subfamily: Pustulariinae
Genus: Notocypraea
A-L Localities for Notocypraea angustata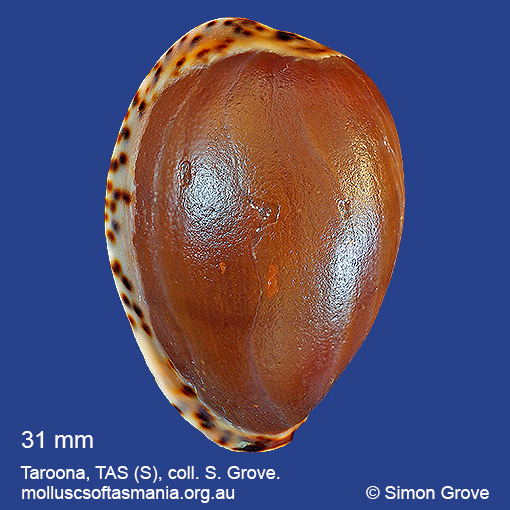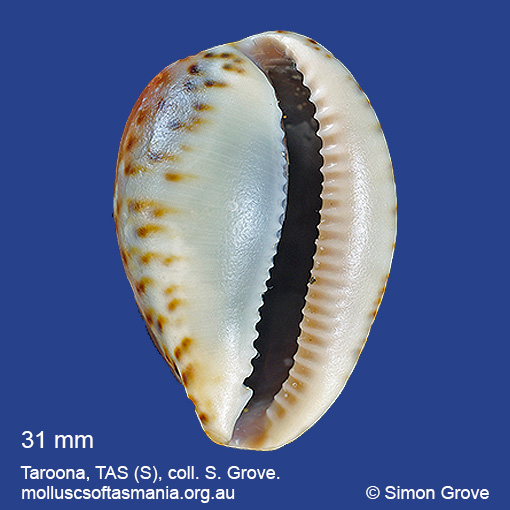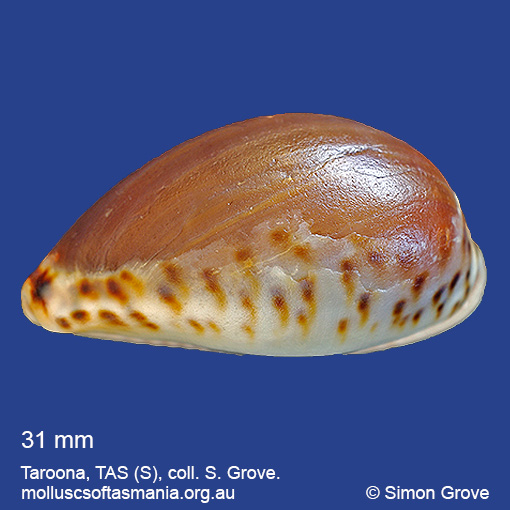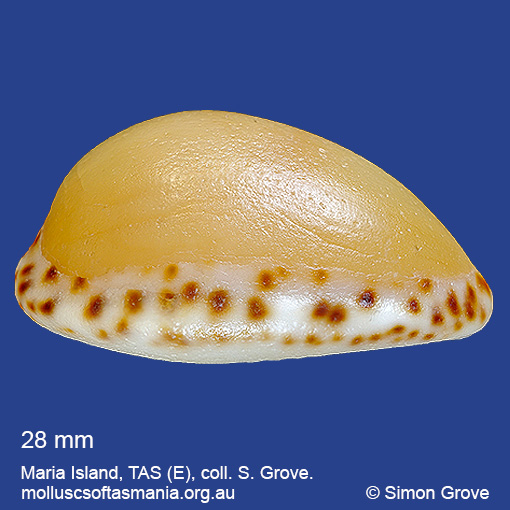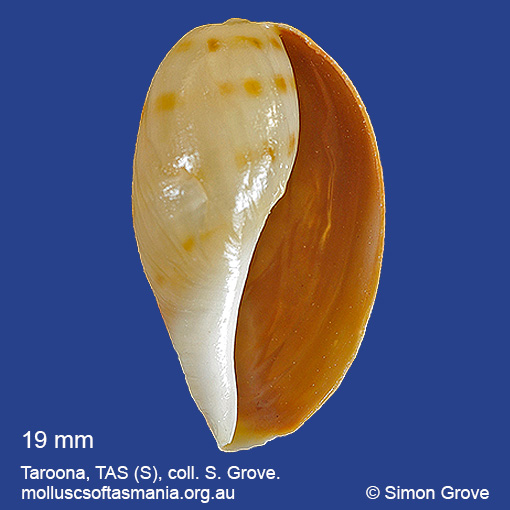 M-Z Localities for Notocypraea angustata